YuPokerNews player alien307 interviewed after the €30.000 Tournament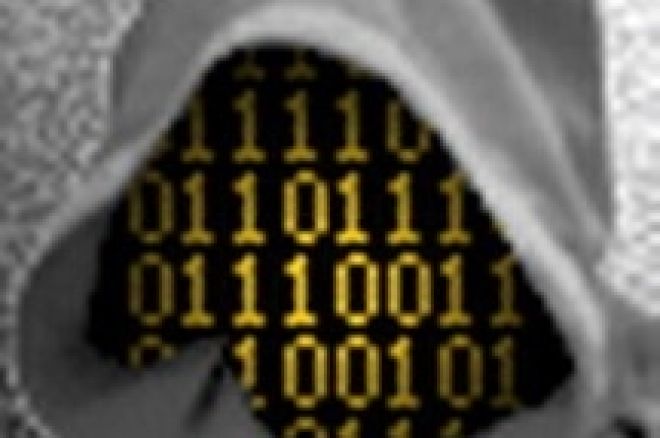 On the very first day of the great tournament (€30.000 Guaranteed) at the T6 Poker room, a player from the yuPokerNews, nicknamed alien307 finished fourth and won €3300!!!
Alien307 succeeded due to his poker skills and also thanks go to Tony G as well, who as you all know, gave 33 tickets each worth €225 for the daily €30.000 re-buy tournament at T6 Poker Room to players of yuPokerNews.
Alien307 was one of the first to answer our article, as he did not want to miss such an opportunity. He was one of the first players to get the ticket from Tony G.
We managed to persuade him to answer a few questions;
yuPokerNews: Tell us something about your poker career – how long have you played poker and where did you start?
alien307: I've been playing poker for four years now, mostly online, with moderate success. After yupokernews appeared, I immediately became an avid reader of their articles, and I made use of the pokernews bonuses and private tournaments as well as the freerolls. Often I play at PokerStars and Full Tilt Poker, where I registered via yuPokerNews.
yuPN: How did you come to play at T6 Poker?
alien307: My bankroll does not allow me to play at the tournaments with big buy-ins. My maximum would perhaps be €20, so I was instantly drawn to the announcement that Tony G said he was giving away buy-ins to the 30K GTD at T6 Poker room to the readers of yupokernews. I saw that as a rare opportunity to play against some higher staked players. It was a great challenge and I am very happy I got through to the final table.
yuPN: Tell us something about the tournament itself.
alien307: Well, it didn't start very well. As soon as I had the €225 on my account, I paid €75 for the buy-in. I waited impatiently for the event to kick off, and when I saw there were only 96 players, I was a little bit scared. I'm fond of tournaments with larger fields of players, around 300 or 400. Only the first nine places were to receive a prize and it seemed too far away. I saw people taking re-buys one after another and I thought to myself what am I doing here… 1500 chips as a starting chip stack is usual in the re-buy tournaments; you could take a re-buy as soon as you go under 1500. I didn't want to take chances and use my two remaining re-buys, so I waited to see went off at the table.
I'll be open to say that at the very beginning there were a few "idiots" who went all-in, so I just folded, somebody always raised up to the one third of his chips, and it would have cost me to see the pot. 20 minutes later, after the two flops which I saw with and and didn't hit anything, I fell under 800 chips. I went all-in with , my opponent with , turn , river and so I had to use my first re-buy. Then I had a couple of successful hands and got to 2200 chips and that's where I stopped. My opponents saw that I was a solid player so it meant that I could steal a blind here and there.
I dropped to 1280 chips and two minutes before the break and the re-buy time is when I took my last re-buy, not waiting for the add-on.
I somehow survived the add-on period and 82 players went to this break; I was around 60th after the break and I decided to change tactics.
It was obvious that the other players played softer, so I started to play more aggressively I bet, as soon as an opportunity would emerge, and force short stacks all-in. I tried to catch the big stacks by slow playing. After numerous hands I gradually rose to 20th place. I held on to that position very successfully and as others dropped out, I climbed the ladder.
When there were only 9 players left, I was constantly between 4th and 6th place. We were all going to get good prize money. For a small time I was the chip leader.
Finally, there were only four of us left. The blinds were pretty big now and three out of four of us were similar chipped; the fourth player only had half of the amount of chips that we had.
I had pocket 5's and was re-raised. I sensed my fives were ahead of my opponents cards, and that he possibly had AQ or AK and he was trying to push me off the hand. So, I moved all-in and he showed pocket Kings. His cards held up and I finished in 4th place for €3300!
yuPN: It is nice to know that any player can achieve great success. What's next for you?
alien307: I go on playing the game I love, Omaha PL, and a tournament here and there. I'll treat myself on Friday with a go at the 100K GTD at the Texas Hold'em Club in Novi Sad! Up until now I have always been ending in tournament just on the bubble, and now I'm not going to give them a chance.
yuPN: Thanks for your time.
As you can see, being patient pays off. The promotion organised by yuPokerNews and Tony G is going to be open until March 18th. We continue to give away buy-ins to the 30K GTD.
This is a unique opportunity for players from Croatia, Bosnia and Herzegovina and Montenegro! Download T6 Poker via yuPokerNews link, register, activate your account using the link in the e-mail received, write about your experiences on the forum pages and contact us through PM. As simple as that!
Tony G is expecting you at the T6 Poker room with a bonus of 200% on the first deposit up to €1,000 and with a gift €25 for step stt tournaments!!!