Casino Estoril Poker Championship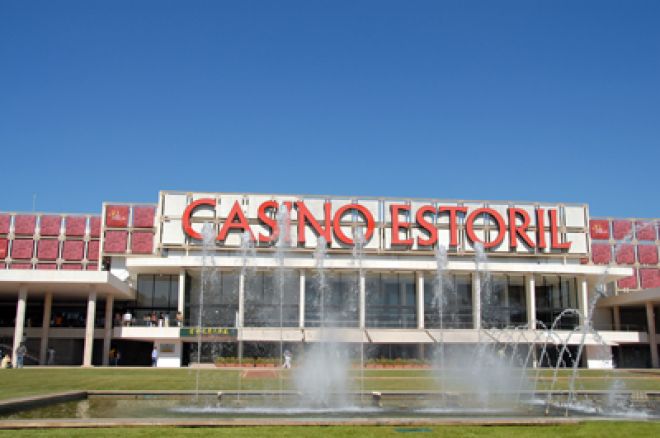 From the 122 players that turned up at Casino Estoril in Lisbon, the player with the biggest smile at the end of the tournament was João Ramos.
Casino Estoril launched this year the "Casino Estoril Poker Championship 2008", which includes 10 x €110 buy-in No Limit Hold'em events, and will culminate in December with the Main Event being a €330 event.
These tournaments will be played on the last Wednesday of each month from January until October 2008.
Casino Estoril is the biggest Casino in Europe, with more slot machines than any other, and has the best conditions I have ever seen to host a World Class poker tournament, with a beautiful lobby that could have more than 50 tables at the same time.
Last December we had the http://eu.pokernews.com/news/2007/20/portugal-pokeropen.htm Casino Estoril Poker Open – PT.PokerNews a €220 buy-in event with 171 players.
With a €110 buy-in, 4000 starting chips and blinds rising every 25 minutes, this would be a fast structure, and was played in 8 hours on Wednesday January 30th.
The Heads-Up was played between João Ramalho and Hélder Roque.
Final Results
1º - João Ramos €2.562
2º - Hélder Roque €1.830
3º - Alberto Cardoso €1.220
4º - Ricardo Carlos €647
5º - Jorge Ventura €598
6º - Nuno Geraldes €586
7º - Paulo Castelo €573
8º - Filipe "Filpac" Pacheco €561
9º - Luís Filipe Pereira €549
10º - Daniel Ferreira €537
11º - Ruben Aires €366
12º - Aníbal Figueiredo €317
13º - Eduardo Freitas€293
14º - João Barreto €281
15º - Sérgio Fernandes €244
16º - Luís Antunes €232
17º - Alexandre Carrasco €220
18º - Manuel Ramos €207
19º - Ricardo Campos €195
20º - Francisco Castro €183
First 3 players received entry to December Final with a €330 buy-in.
Next stage will be held on February 27th.