Brat in a Hat Sent Packing from The Dorchester

Barry Carter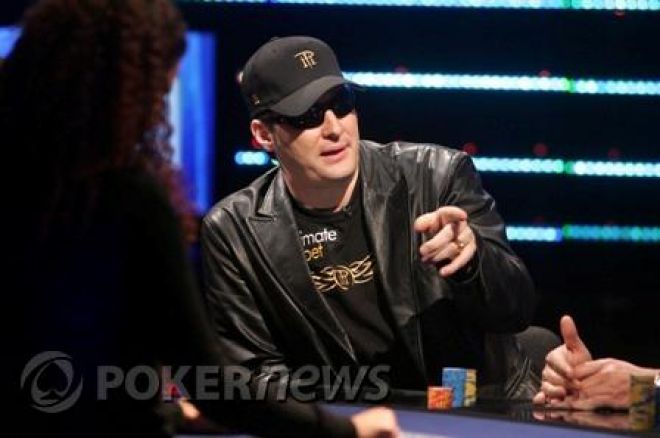 Poker Brat Phil Hellmuth is one of the most played back at players in the world. Everybody wants to say they bust the 11 time WSOP bracelet winner – either because of his achievements or his infamous blow ups. Well, it isn't just the poker players who are having a pop at him this week, top London hotel the Dorchester showed very little UK hospitality when they asked him to leave their premises.
Phil is in town for second series of the PartyPoker Premier League (but of course you knew that anyway, because you must have seen our exclusive live updates by now) and after a busy day of heats he decided to go for an evening meal with fellow pro Annie Duke. They chose to go to the Grill Restaurant at the very posh Dorchester Hotel, but they weren't banking on there being a dress code!
Phil was asked to remove his trademark baseball cap with a gold 'PH' logo in order to sit down in the Grill. The Poker Brat decided to stand his ground and refused to take it off. The management then asked the ex world champion to leave, which he did. By all accounts he left gracefully without causing the same sort of scene he is known for when having to leave the poker table.
Things are not going too well for the Poker Brat here in the UK. He is currently sat 2nd from bottom in the Premier League standings, just above last year's winner Juha Helppi. However, it's good news for Pokernews gaffer Tony G, who has won his third out of four heats and looks like cruising to the final. Just behind him are Andy Black and Roland De Wolfe in what appears to be a very exciting potential finale:
Player Name: Points/Heats played.

Tony G 28/4
Andy Black 23/4
Roland de Wolfe 20/4
Eddy Scharf 16/4
------------------------------ -
Annie Duke 15/4
Alex Kravchenko 15/4
Vicky Coren 11/4
Dave Ulliott 9/4
------------------------------ -
Ian Frazer 7/4
Marcel Luske 7/4
Phil Hellmuth 5/4
Juha Helppi 4/4
Join us again today for two more heats in our exclusive live reporting section, for all the winners, losers and dinner reservations.