The PartyPoker Premier League is LIVE on UK PokerNews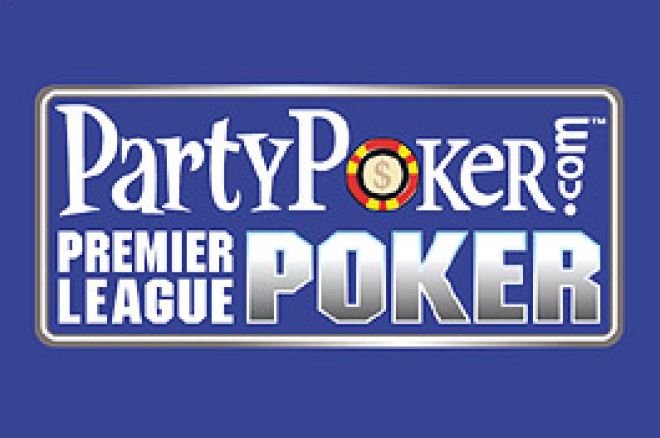 The highly acclaimed PartyPoker Premier League is back this weekend and we've got ALL the action, as it happens, live from London. The Devilfish, Phil Hellmuth, Tony G and more are all back in town for this one!
The 2008 PartyPoker Premier League is on the horizon and with $1,000,000 on the table the big names are all in town for a piece of the action. The field is formidable and includes Phil Hellmuth, Dave 'The Devilfish' Ulliott, Tony G, Andy Black, Ian Fraser, Roland De Wolfe, Vicky Coren, Juha Helppi, Eddy Scharf, Annie Duke, Marcel Luske and Alexander Kravchenko.
Last year Finnish superstar Juha Helppi won the Premier League on his birthday with Eddie Scharf the runner up and Phil Hellmuth in third. However, it was Tony G who disappointed punters with a poor showing in 2007. The master of the rub down is fired up for a much improved showing this time around and Phil Hellmuth appears to be his number one target.
"Premier League is something I look forward to for months. It's the best event in poker in my book. Last year was a disaster for me and I want to prove it was a freaky event. Only winning this year will make things right for me and I want to bust Hellmuth so… so… hard to get him on a boat back to the US" said Tony.
PartyBets have installed Tony G as the early favourite after a flurry of bets came in for the Lithuanian-Australian star. "The early money has been for Tony G but it is so hard to pick a winner in a field so strong. We have also seen a lot of interest in Juha retaining his title." Said a PartyBets spokesman.
The current betting looks like this:
Tony G – 6/1
Juha Helppi – 13/2
Devilfish – 7/1
Phil Hellmuth – 7/1
Roland de Wolfe – 10/1
Ian Frazer – 10/1
Alexander Kravchenko – 10/1
Annie Duke – 10/1
Marcel Luske – 12/1
Andy Black – 12/1
Eddy Scharf – 15/1
Vicky Coren – 15/1
Ed note: You can place your bets at PartyBets on the Premier League by using your PartyPoker account