Poker Rooms Allegedly Under Attack from Hackers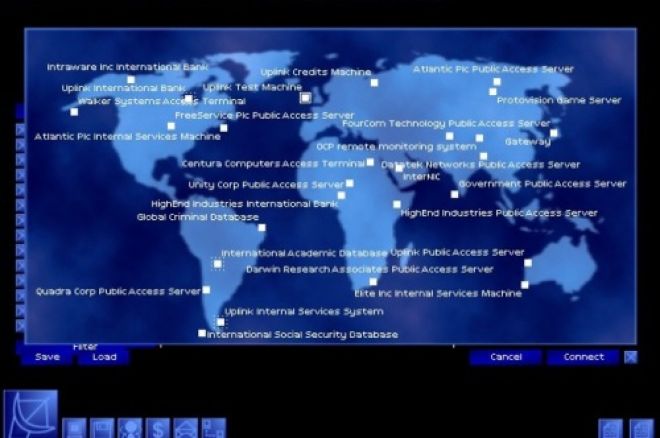 Log onto any poker forum right now and there is a good chance you'll see a post titled 'Is Full Tilt Down for anyone else?'. Posts like this are commonplace whenever a poker rooms server goes down for a while, and usually it's just a small server error or a scheduled reset for routine maintenance of the site. But for anyone having problems at the moment, it could actually be something a little more sinister.
Recently Full Tilt has been continually difficult for some to access and in other cases players have been getting disconnected mid-game. There have also been some connection issues on the iPoker Network for some of late. A number of independent gaming websites have revealed this may actually have been a result of an attempt to sabotage the poker room in what are called DDoS (Distributed Denial of Service Attack). A DDoS is usually when someone or something overwhelms a website with requests, which denies legitimate users from the site.
Shadowserver.org are a voluntary group dedicated to tracking and solving internet security issues. They have published an article identifying a huge number of attacks on gambling web sites. Most of the web sites in question were Russian websites, but Party Casino, Full Tilt Poker, Titan Poker and CD Poker were all also on the list.
Here is an excerpt from the Shadowserver article:
These are all familiar websites (being attacked), especially the website for Full Tilt Poker. They are one of the bigger Poker websites on the Internet. Typing all three of these websites into a browser revealed that only one of them, CDPoker, was actually accessible. For the next hour or so that I checked, I could not reach Full Tilt's website at all and Titan Poker would load sporadically. Further review would later show that CDPoker may have some form of DDoS protection through Prolexic and that Titan Poker was using four different IP addresses. That might explain why CDPoker had no load issues and Titan Poker would periodically load, albeit usually rather slowly. It would appear that Internet poker websites were under attack. As a result we decided to dig a little deeper into the activities of this particular HTTP botnet.
Quite what benefit hackers would have on disrupting a poker room's day to day operation is unknown and this may just be a case of mindless vandalism. The Poker rooms are yet to comment on the alleged attacks but we will bring you more on this as it breaks.