Eddy Scharf becomes honorary member in Cologne poker club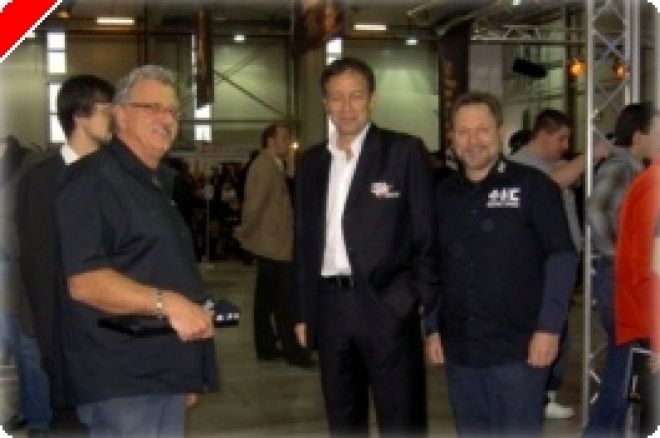 "Hold'em Cologne" is the city's first poker club and Eddy Scharf is the city's famous poker player.
Poker is not an easy game and you do not want to risk your own money, at the start of your poker career.
Playing online poker for play money is very dull. Non-cash prize tournaments are offered frequently but the blind structures are often awful and the possible winnings are very poor.
The better alternative would be to join a poker club which has cheap tournaments, or if you lived in or near Cologne, you should pay Hold'em Cologne a visit.
The poker fair in Cologne was the club's best opportunity to approach two times bracelet winner Eddy Scharf for the team. He is one of the few German players who have been able to establish himself over the last few years on the international circuit.
Of course Eddy Scharf has many fans among the club's players. Therefore the idea of naming Scharf the first honorary member of the club was not based on an executive board's decision but was initiated by the members.
On Sunday 13th January 2008 a small window was found in Scharf's schedule and Thorsten Lehmann (board member) and Kalle Müller (secretary to the board) handed over the member certificate to the busy pro.
Scharf was visibly touched about his first honorary membership in a poker club and has since expressed this in numerous interviews.
Eddy promised to visit a club meeting in the near future.