Gavin Griffin Wins The 'Trifecta'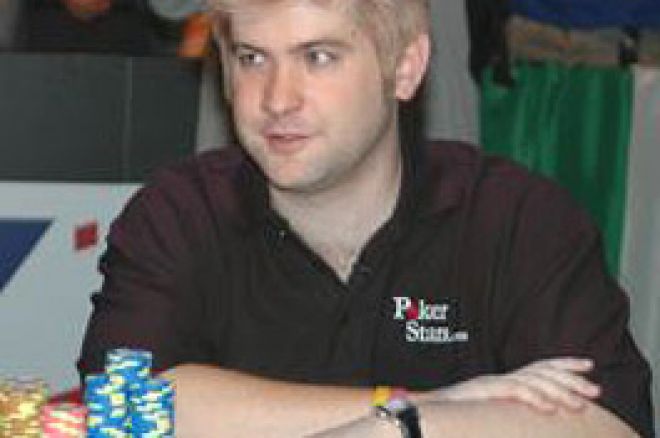 A few months ago we wrote a piece called 'Who will win the Trifecta?' This was prompted by our Daniel Negreanu interview where he stated it was his ambition to win an EPT, WSOP and WPT title. We included a list of candidates, players who had two of the three titles already, and at the time I picked Roland De Wolfe to take it down, as he was the only candidate without a WSOP bracelet and the sheer number of bracelet events in a year went in his favour.
I'm quite embarrassed to say that one person I left off my list, who really shouldn't have been, was the man who has just gone and done it. EPT Monte Carlo winner Gavin Griffin has just taken down the WPT Borgata title, which along with his WSOP Bracelet in Pot Limit Hold'em, has given him the landmark honour and taken his career earnings up to $4.5 million.
It's his second major title in less than 12 months after he captured the EPT Grand Finale title last March. This is also a great result for poker in general, because of all the fantastic work Griffin has done for Cancer charities during his time as a poker player.
So where does this rank in the grand scheme of tournament success? Very highly; this is a landmark many thought would never be achieved, but is great support for the argument against these big field tournaments becoming 'crapshoots'. With this in mind, let's have a look at some of the other landmark tournament successes in recent times:
Gus Hansen wins 4 WPT Titles
The Great Dane is without doubt the face of the World Poker Tour. He actually won the very first WPT title and his crazy style was thought by many to be something of a fluke victory. He proved his detractors wrong, however, when he went on to win two more WPT titles in less than a year and the PCA title a year after that. In fact, his first 6 tournament cashes were all at WPT Final tables with the first three in a row being 1st place finishes.
Carlos Mortenson wins the Main Event in WPT and the WSOP
'El Matador' is possibly the most underrated tournament player of all time. He is the highest earning tournament player in Europe and had already won WSOP bracelets and WPT titles. But on top of that, he is the only person to win both the Main Event of the World Series of Poker and the Main Event of the World Poker Tour. The WPT main event may not quite have the same recognition as the WSOP Main Event, but with the $25,000 buy-in, it is the one the professionals want to win.
All he needs to do is win the EPT Monte Carlo and he will be the first man to win the 'Main Event Trifecta'.
Phil Hellmuth wins 11 Bracelets
You may not know this, but a shy and retiring tournament player called Phil has actually had a remarkable run of results in a little known festival called the World Series of Poker.
Yep, love him or loathe him, there is no denying that winning 11 WSOP Bracelets is possibly the greatest tournament success to date. His detractors are quick to point out they are all in hold'em events, but let's not forget that not only has he won the main event, he has took down bracelets both before and after the internet revolution. He also is in form, having won a bracelet a year for the last two years.
Ed note: Win big money tournaments in the brand new T6Poker room