Scottish MP Calls for Gambling Addiction Tax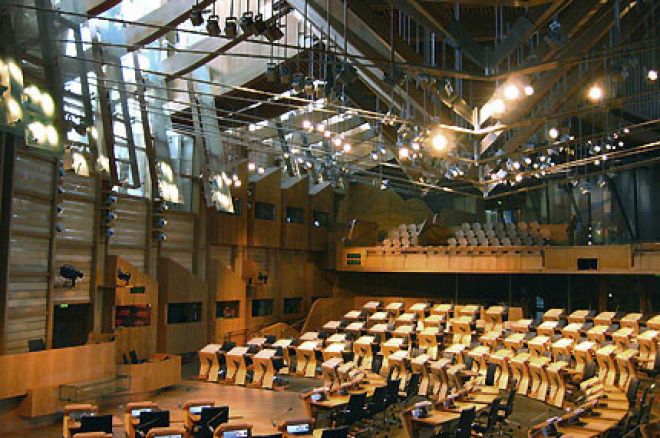 Scottish Politician Kenneth Gibson has called for a tax on all gambling firms operating in Scotland, according to the Sunday Mail last weekend. The SNP MSP said; "It is simply not acceptable for gambling firms to make a fortune in profits from the Scottish people while largely ignoring their social responsibility to help educate people of the dangers of gambling and contribute to the treatment of gambling addicts."
Gibson has sighted a provision within the 2005 Gambling Act, for gaming operators to pay into a fund to combat gambling addiction, but this is purely voluntary. Senior Industry Executives have been warning their competitors to pay into the fund to meet social responsibility obligations, but last year the fund only met £2 million of its expected £4 million. Gibson has now called for Westminster to allow the Scottish Parliament to make the voluntary contribution mandatory.
The £4 million donation is small and surprising in comparison to the estimated £3.5 billion that was lost by UK gamblers last year, with £350 million on which being lost in Scotland alone (£75 per person in Scotland). The above figure does not include Bingo Halls, the Lottery or any money lost inside bricks and mortar casinos. The amount of money an average UK citizen spends on gambling has more than doubled since 2001.
The 2005 Gambling Act has given gaming operators a very liberating flexibility to do business in the UK, including advertising bookmakers and poker rooms on UK television for the first time. Professor Leighton Vaughn Williams of the Betting Research Department of Nottingham Business School sighted this increasing flexibility for the rise in gambling culture in the UK and in particular Scotland:
"The advent of the National Lottery had a lot to do with de-stigmatising gambling. Cable TV, with more sport screened so people can bet while a match or race is on. Problems with gambling must be addressed directly. You do have some people who have problems with gambling. But you don't solve the problem by shutting your eyes to it; you solve it by regulating the industry."
Ed note: Don't expect any taxes when you pick up a huge deposit bonus at T6Poker