The Launch of ECOOP 2 has been Announced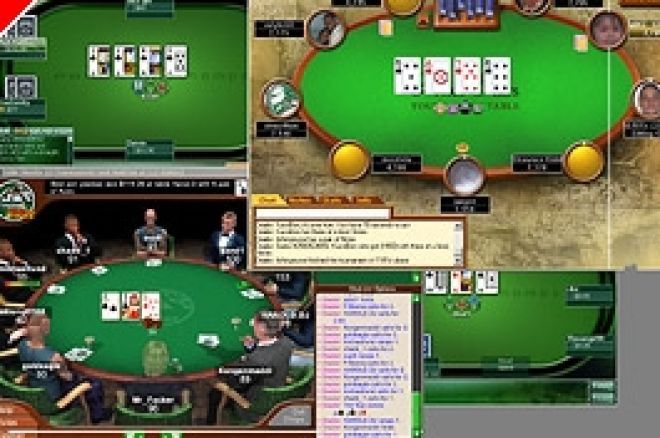 The biggest online poker festival to cater for predominantly European poker players have unveiled their latest schedule, as the European Championship of Online Poker returns for a second series. The iPoker festival which can be found at poker rooms like Poker770, Paddy Power Poker and VC Poker is guaranteeing over $3.5 million in prizes over a ten day festival.
Starting on the 23rd of May, the ECOOP II is going to have bigger prize pools and more players, plus an additional free roll for anyone who goes on to perform well in the events. The MVP free roll is for any player who finishes in the top 100 of the main event leader board and takes place just after the series. Anyone who goes on to win an event will get a special engraved bracelet to symbolize their victory.
The main events consist of a mix of NL Hold'em, Pot Limit Omaha and Omaha Hi/Lo, with a variety of shorthanded and rebuy events thrown in. The grand final is a $1000+60 NL Hold'em event which guarantees at least $1.5 million in the prize fund.
Special feeders to all the main events will be taking place on all the iPoker clients just after the $2 million guaranteed main event is over next Sunday. They will be from as little as $2.20 and can be won through both the SNG and super satellite route.
The full schedule is as follows:
Event 1: 23/05/08 NL Hold'em $200+15 $250,000 Guaranteed
Event 2: 24/05/08 PL Omaha Hi/Lo Rebuy $100+9 $100,000 Guaranteed
Event 3: 25/05/08 NL Hold'em $300+20 $500,000 Guaranteed
Event 4: 26/05/08 PL Omaha Rebuy $100+9 $150,000 Guaranteed
Event 5: 27/05/08 NL Hold'em $750+50 $300,000 Guaranteed
Event 6: 28/05/08 NL Hold'em 6 Max $200+15 $200,000 Guaranteed
Event 7: 29/05/08 Limit Hold'em $200+15 $100,000 Guaranteed
Event 8: 30/05/08 NL Hold'em Rebuy $100+9 $300,000 Guaranteed
Event 9: 31/05/08 PL Omaha $250+18 $150,000 Guaranteed
Event 10: 01/06/08 NL Hold'em $1000+60 $1.5 million Guaranteed
MVP Free Roll 02/06/08 NL Hold'em Free $50,000 Guaranteed
Ed note: Join Poker770 and play in ECOOP 2