Dara O'Kearney Wins European Deepstack Championships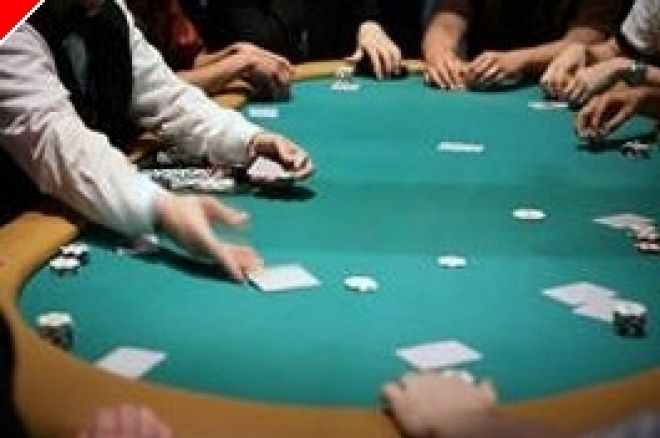 Irishman Dara O'Kearney has taken down the highly anticipated European Deepstack Poker Championships in Drogheda, Ireland. The event, organised by Green Joker Poker, boasted a 50,000 chip starting stack with a slow clock, bringing a world class poker experience for a comparably modest buy-in of €1,500.
Word of the competitions generous structure enticed some of the best players in Europe to the tiny town of Drogheda, including Barny Boatman, Arnaud Mattern, Paul Parker and several members of the Hit Squad. Returning champion Jen Mason was there defending her crown along with some of the cream of Irish Poker.
Also in attendance was the two most in form UK players of the last twelve months, Joe Beevers and Julian Thew. Both men looked very strong contenders for the title, with a deep just out of the money finish for Thew and a 6th place final for Beevers. Once Beevers was eliminated, it left the remaining men room to make a deal after a long and grueling deepstack affair.
O'Kearney took the title and the lion's share of the prize pool as he held nearly half the chips in play. What was very impressive about this victory was that O'Kearney was the chip leader from day one and never gave up any ground, which surely means he knows how to play a big stack well. A big well done also goes to Lloyd O'Farrell in 4th, not only is he a previous winner of this event but he battled flu from day 1 to make it all the way to the final.
The final payouts were as follows:
1. Dara O'Kearney €47,200
2. Gary Clarke €34,100
3. Fran Egan €28,600
4. Lloyd O'Farrell €26,700
5. Barry Hand €23,400
6. Joe Beevers €8000
7. Marc McDonnell €6000
8. Tony Baitson €4700
9. Robbie McCormack €3900
10. Peter Murphy €3200
11. Graham Clarkson €3200
12. Maurice Harmon €2500
13. Michael Trimby €2500
14. Don McKeown €2000
Ed note: Try the huge €250,000 guaranteed MTT on T6Poker every weekend