Croatia Spring Poker Championship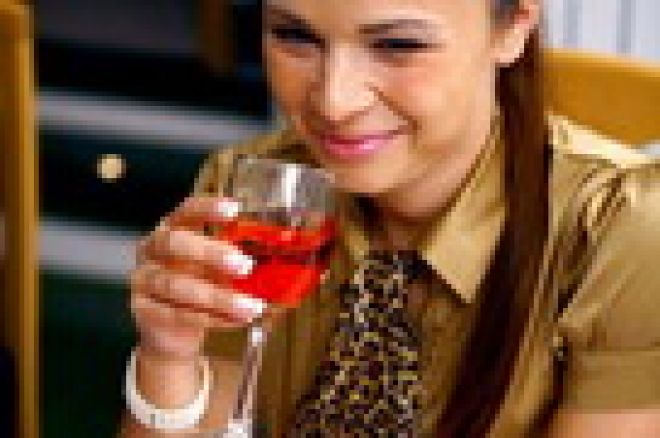 We no longer need to travel through Europe in search of great value Texas Hold`em tournaments!
At the end of April, the first big poker tournament will be held in Zagreb. Guaranteed prize money fund is €100,000 total.
The investment of ALL IN Poker Club in Poker manager Tatjana Pašalić seems to have paid off.
Tatjana, who looks like she's just stepped out of Vogue magazine and found herself on the poker carpet has managed in a short period of time to organize a couple of great tournaments, such as Italian Poker Classic with Mr. Fausto Barzanti, the organizer of the TV poker tournament in Italy. She also started the Students' league poker tournaments, inbetween various faculties, and she has just announced the satellite for the Sarajevo Open 2008 which is to be held at the beginning of April this year in Bosnia and Herzegovina.
Having returned from the worldwide famous Las Vegas casinos, St.Kitts, Denmark and England, where Tatjana had been gathering information and experience, she made a go at the major project of her entire career – the organization of the tournament with the greatest poker director - Mr. Thomas Kremser from Austria.
This ambitious duo is preparing the biggest Texas Hold`em Tournament in the history of Croatia, "Croatia Spring Poker Championship" (CSPC) with the guaranteed prize money being €100.000! They found the support for this big venture at the online poker casino NoiQPoker, which has taken over a portion of organization of the online satellite for only $1!!!
Spring Poker Championship – April 27 – May 3
100.000 EU Guaranteed
Apr 26th NLH 16:00 Eu 100+20 RB unl Eu 100 + 1 Add on sup sat to Main Event
Apr 27th NLH 16:00 Eu 200+20 RB unl Eu 200 + 1 Add on Sup sat to Main Event
Apr 28th NLH 16:00 Eu 300+30 Freezeout
Apr 29th NLH 16:00 Eu 500+50 Freezeout
Apr 30th NLH 16:00 Eu 700+70 Freezeout / 2 day Event
May 1st NLH 16:00 Eu 100+20 RB unl Eu 100 + 1 Add on Sup sat to Main Event
May 2nd NLH 16:00 Eu 2000+100 Freezeout Main Event Eu 100.000 GTD / 2 day Event
May 3rd NLH 16:00 Eu 300+30 Double Chance
All In Poker Club in Zagreb takes everything and everybody into account, students included! They have decided to dedicate to all of the students, the Student's league which is supposed to be a competition among the faculties in the city of Zagreb! The competition will be three days a week, Mon/Tue/Wed, buy-in will be 600 kn per team, payment on monthly basis. The team can comprise 3 members, not necessarily from the same faculty.
The scoring will be administered according to the individuals who play to collect points for their team.
Every month we present awards to the first three individuals who collect the largest number of points and we do this according to the following categories:
1st place - €500
2nd place - €300
3rd place - €150
The prizes for the teams at the end of the League:
1st place - €3 000
2nd place - €2 000
3rd place - €1 000
The online casino Noiqpoker provides the sponsor awards.
For further information please contact us at +38514836030.
Satellite for the Sarajevo Open 2008
Buy-in 300 kn
The winner of the satellite receives a package worth €1000, which contains travel costs, accommodation and the seat at the Main Event.
Satellite will take place: Sunday, February 24th, 8 pm. It is held on weekly basis.