Italian Poker Classic at the All In Poker Club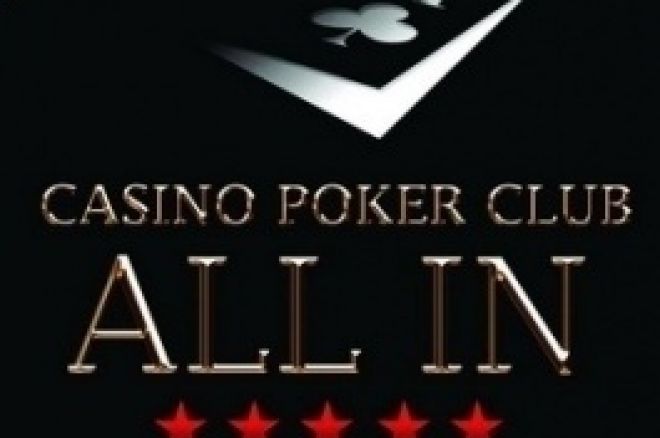 The ALL IN Poker Club in Zagreb has become very successful in a rather short period of time and is now one of the leading clubs in the region.
All the tournaments which have been run by the organisation, such as ALL IN Inaugural Cup 007, Croatia Open and Grand Open Championship of Croatia have had appealing prizes and WSOP 2008 packages.
Grand Open Championship of Croatia will close in a fantastic Masters Tournament, July 6 - 8 2008.
The management of the ALL IN Poker Club thought about the poker players who do not have great experience and skill, and they have organised a lottery game with extremely valuable prizes. The luckiest of the visitors of ALL IN Poker Club was awarded an Alfa Romeo 147. Other prizes included a trip for two to the football championship Euro2008 and a weekend in Monte Carlo for two people.
Professionalism and maximum commitment to the management club resulted in a wide range of poker players from all over the region, but also in an excellent contact with the organizers of big poker tournaments in the neighbouring countries. In association with Italian Texas Holdem Poker fans, ALL IN Club in Zagreb will be host to the tournament finalists of Imola Poker Satellite EPT San Reno February 1st -3rd.
Imola Poker Satellite EPT San Reno – Final Table will be taking place on February 1st 2008. 15 players will take part in the game and after the Satellite a cash game will be held.
February 2, 2008 at 5 pm, Italian Poker Classic tournament will happen, with a buy-in of €200+20, the expected total of prize money €10.000, and 20 players from Italy, numerous players from Croatia, Slovenia, Serbia, Bosnia & Herzegovina, Austria, Denmark and England will participate in the event.
The cash game is scheduled for February 3, 2008.
Applications are to be submitted personally; this can be done at the ALL IN Poker Club at the Westin Hotel in Zagreb or by calling ++385 1 4638 030.
After the tournament a catering service and an entertainment program will be arranged.
http://yu.pokernews.com/vesti/2008/01/italian-poker-classic-all-in-poker-club.htm