Betfair Poker Teaser on Next Sponsored Pro'

Barry Carter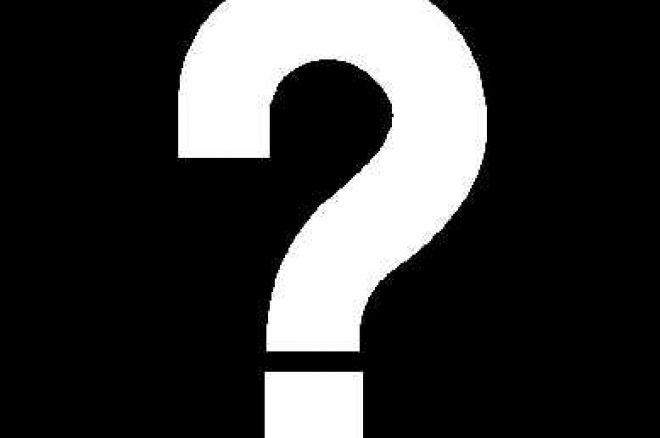 This week we got a teasing little press release from our friends at Betfair Poker. It simply stated that there are going to announce their latest signing to their roster of sponsored professionals and that they promised that it 'will be a headline grabber'.
The 'next legend in the making' is set to be unveiled tomorrow at 6pm at the EPT Scandinavian Open in Copenhagen. Let's not forget that last time they unveiled a new pro signing she rewarded them days later by winning the World Series of Poker Europe. Annette Obrestad made all the other poker rooms jealous when she signed for Betfair Poker.
So who on earth could be a bigger signing than Obrestad? It's certainly got us scratching our heads as to whether it is an unsigned poker legend, a non poker playing celebrity or someone poached from another poker room. So let's speculate:
It almost certainly won't be an American. Betfair Poker do not and never have operated in the States, so we can probably eliminate that possibility. The likelihood is a European, possibly a Scandinavian being as the unveiling is at the Copenhagen EPT.
It is also very possible that the new signing could be a non poker player. This certainly is the flavor of the month, with Boris Becker and Shane Warne the most recent stars to drop their bats and pick up the cards. Betfair also have a heavy association with sports betting, which is even more reinforcement for that theory.
'Next legend in the making' is their own words, which suggests that established players like Gus Hansen (heavily rumored to be him on the forums) are unlikely to be included. They also promise it will grab headlines, which means it is either a big player or a poach from another poker room.
So here is who we have in the UK Pokernews sweep:
Gus Hansen – 10/1
Mike 'Timex' McDonald – 6/1
Johnny Lodden – 7/1
Peter Beardsley – 20/1
Heather Mills McCartney – 350/1
Join us later this week when we find out!