Swedish Poker player gets a 1 million euro tax bill

Nicklas Dahlgren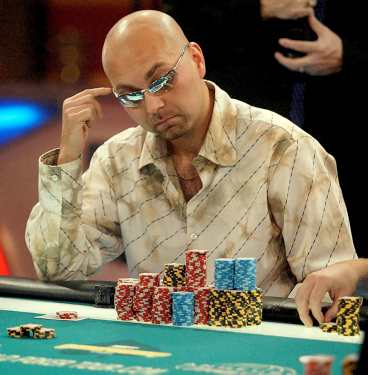 The famous Swedish poker star, Martin de Knijff has been involved in a battle with the Swedish government regarding unpaid taxes, according to the Swedish government. Now his appeal has been turned down by the tax department and as such he now has to pay over 1 million euro in back taxes for 2005.
It was almost 2 years ago that Martin "Kniven" de Knijff got a Christmas present he would soon to forget. The Swedish government's tax department claimed that Martin had outstanding taxes to be paid and as such they hit him with just over 1 million in back taxes. This was due to Martin winning Five Star World Poker Classic during 2004, with a first price of 2.4 million dollars, money he had failed to report. Martin tried to appeal this, to avoid having to pay all these taxes but now the government has ruled and as such he now has to pay. The handling officer at the tax department said in her decision that Martin de Knijffs information regarding his fortune seemed to not be truthful. Even though Martin has moved to the US during September 2005 the handler said in a statement that:
"In regards to your owner interest in company Travtipset Emalj AB and in the business Martin Spelkonsult, both with bases in Sweden, our opinion is that as such you are subject to pay taxes throughout the entire year 2005."
Martin although claims that the information that this department has, regarding this fortune, are inaccurate. According to him his companies during 2005 did not make any profit but actually reported losses.
According to Swedish law, poker players are bound to pay a 30 % tax on all poker winnings outside EU and EES. These winnings are considered as an income and as such are taxed accordingly. If these taxes are not paid in time the person will then be subjected to pay interest on the money in addition to paying penalty taxes. All poker winnings within the EU are tax free. That also goes for poker rooms that have their base of operations within the European Union borders. One should point out that this only concerns winnings. Any expenses or losses a player might have had are not subject to deduction of taxes.
Also another Swedish poker player, Daniel Bergsdorf, who finished 7th in 2006 years World Series of Poker was before 2006 years Main Event final table offered 100 000 dollars by PokerStars in exchange for him wearing their logo on his clothes, something that Daniel agreed to. Due to this he now might be subject to back taxes. Due to Daniel failing to report this, as he thought that this sum was not subject to taxes, he might now have to pay back taxes on the amount on top of a 40 % penalty tax and interest which all adds up to just over 55 000 euro.
The Swedish tax government said in a statement during last year that they were going to look more closely at poker players and perhaps this is just a start of what's to come for the Swedish poker players.