Stevie444 the UK Online Player of the Year 2007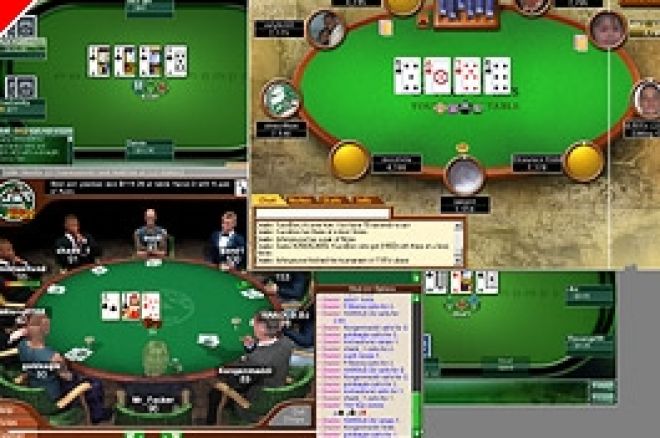 The PocketFives UK Online Poker Rankings became a three horse race towards the end of the year, with three of the next generation of poker players sharing a friendly rivalry towards the finish line. Chris Moorman, Stephen Devlin and Stephen Chidwick (better known as moorman1, allinstevie and stevie444 to the online world) had all leapfrogged each other in their race to the top – but it was to be the two Stevies to contest the title, which was won by the Stevie of the 444 persuasion.
Stephen 'Stevie444' Chidwick will not be able to defend his UK Online Player of the Year to the World Series of Poker in Vegas this year, because he is only 18 years old. It's hard to believe that at the start of the year he had only a modest number of cashes in $9 MTTs, because by the end of the year he has over $600,000 in online winnings.
Stevie's biggest cashes to date are a $48,000 score on Pokerstars and a $45,000 on Ultimatebet, while there are plenty of players out there with bigger single wins, what makes Stevie444 the UK Online Player of the Year is the sheer volume of big cashes under his belt. He has over 400 cashes and the majority of them big ones, his average cash is about $1,900.
Not only is he the UK Player of the Year, he has narrowly missed out on a top ten spot in the overall online rankings, where he is sat in 11th place (Sat between online legends Johnybax and Sore Mizzi). This is a remarkable achievement when you consider that most of these big tournaments take place during US friendly times, which means that Stevie is grinding away when the rest of us are tucked up in bed.
The friendly rivalry that took place between the top three UK players was a real shot in the arm for UK Online Poker. We are sure that one of these rising stars and many after them can break into the overall top ten in 2008 and prove that a little thing called time difference is not enough to deter their rightful place at the top of the tree.