Winter Fun 2008 – Perla, Nova Gorica

Ziberna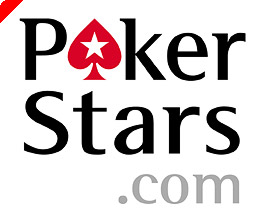 Perla's POKER ROOM will be hosting its second annual international poker fest called "Winter Fun". The action starts on Monday, 28th of January and ends on Friday, 1st of February. There will be 5 daily events but the number of competitors is limited to 70 per event. And from 1st of January up to the start of the first event you can reserve a seat in a tournament if there are still vacancies. Everything you need to do that can be found on: http://www.hit.si/pokerroom_perla .
If you pastime is online poker you are in luck. By playing online at a low price of just 4€ you can win one of the several packages that include seats in the main tournament and a stay at our hotel for 1 night.
Online satellites can be played only on PokerStars:
1: 25. December 2007
2: 30. December 2007
3: 05. January 2008
4: 10. January 2008
5: 15. January 2008
6: 20. January 2008
Tournament schedule
28/1 5pm NL Texas Holdem 100 euros + 20, rebuys 50 euros, add on 50euros
29/1 5pm NL Texas Holdem Freezeout 300 euros + 30
30/1 5pm Turbo NL Texas Holdem 100 + 20 euros, rebuys 20euros, add on 20 euros
31/1 5pm PL Texas Holdem Freezeout 300 + 30 euros
1/2 5pm NL Double Chance NL Texas Freezeout 550 + 50 euros
We guarantee a good international bunch of competitors and more than 90.000 € in prize money !!!
Welcome!
If you need any additional information write to: pokerroom@hit.si or just call 041 733 211.