PKR Reaches Landmark Number of Users Online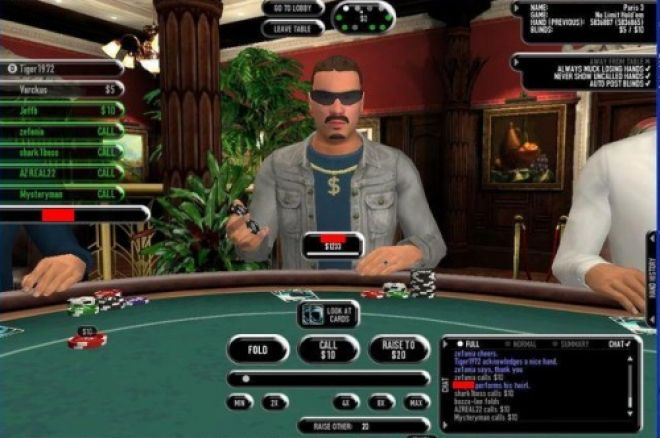 The next generation of online poker has proven once again that they are not just a novelty poker skin, as PKR are celebrating hitting 10,000 concurrent players. On the 6th of January, the card room that launched just 18 months ago had 10,007 users playing simultaneously – a landmark which makes them ranked 18 in the world and rising.
For those of you that do not know, PKR is the first 'virtual reality' poker room whereby you create a custom made avatar to look just like you (or how you wish you looked). Not only can you tailor your own look, you can engage in shenanigans at the table like chip tricks, giving off tells, goad your opponents and celebrate big wins. Just like popular online role playing games like Second Life, people are clearly enjoying replicating the live experience and many of PKR's early detractors are today eating humble pie.
In 2007, PKR went on a heavy marketing campaign, which saw them sponsoring a major tournament and a launching a national TV advertising campaign. Last year they also celebrated reaching the 1 million registered users land mark and now have over 1.3 million players. Marketing Director Simon Prodger said, "PKR's recent TV advertising campaign coupled with a truly unique product has accelerated our already phenomenal growth and takes our community to the next level".
Although many serious poker players may turn their noses up at the prospect of playing virtual reality poker, there is no doubt that PKR are attracting a lot of new people to the game. We have played at PKR here at UK Pokernews and must tell you it is terrific and very addictive fun – we defy anyone not to have a blast with some of the victory dances you can engage in at the table (that would get you thrown out of a real casino).
To see what the fuss is about you can sign up to PKR with UK Pokernews. If you sign up with bonus code UKPNEWS to get a deposit bonus up to a whopping $2000. So even if you are not having the best run at the tables, you'll have something to press the victory dance button over.