PartyGaming Announce 52% Increase in Group Revenue

Barry Carter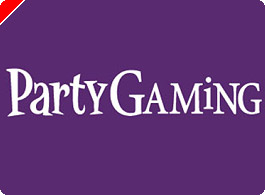 PartyGaming have reported a 52% increase in group revenue in the final quarter of 2007 to $120 million. The total revenue for the year was $448.2 million, a significant increase on the $324.7 million in 2006 – the year PartyPoker pulled out of the US Market. This combined revenue is for PartyPoker, PartyCasino, PartyBets and PartyBingo.
PartyPoker makes up for about two thirds of the total sales at PartyGaming and was up about 23% compared to quarter 4 in 2007, but it was in fact 3% down on the previous quarter. The reason for this, according to chief exec Mitch Garber, was a switch in the PartyPoker loyalty scheme. He commented that it was previously rewarding 'disloyalty' and the drop was as a result of increased bonus payouts. Unique active poker players have risen 13% on the previous quarter, but the new loyalty scheme caused yield active players to fall by 9%.
But it was still a great year for PartyPoker; the overall revenue for poker was $288.8 million, up from $268.1 million in 2006. If you consider that at the end of 2006, most financial analysts were predicting the end of PartyPoker after its premature exit from the US Market, the fact that they have surpassed their previous revenue is nothing short of remarkable.
PartyPoker's share of the market is estimated by PokerScout to be around 10% and still in 3rd place behind Pokerstars and Full Tilt. They are, however, facing heavy pressure from the iPoker network who are just behind them in 4th place.
PartyCasino sales are up 15% in the last quarter and 156% on the previous year. PartyBets, the sports betting website, is up 50% year on year. In all, new sign-ups were 16 per cent higher than the previous quarter, and active player days were up 11 per cent on the previous quarter and 30 per cent on last year to 7.3m.
Mitch Garber commented, "We continue to build on the four pillars of our strategy: growing the player base, localising the customer offer and broadening the product base whilst acting responsibly. These results show that we have built a solid platform for growth... and we remain confident about the Group's future prospects."
Ed note: PartyPoker is the sponsor of the forthcoming Premier League Poker tournament. Stay tuned to UK PokerNews for LIVE updates from this event