Mansion Poker Launches New VIP Loyalty Club

Anne Edwards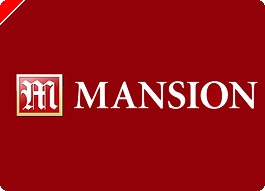 Mansion Poker has launched a VIP Loyalty Club designed to reward those who choose Mansion as their regular online poker site of choice. The VIP Loyalty Club is a player points system offering great benefits, innovative prizes, exclusive promotions and special VIP rewards, which include regular Freeroll tournament entries for players who qualify.
"Poker players are the most loyal customers in the gaming business, and what our players put in, we want to give back in return," says Mansion Poker Ambassador and well known professional high stakes player Marc Goodwin. "It's our way of thanking all our players for choosing Mansion Poker as their preferred online poker site," added Goodwin.
Every cash game and tournament a Mansion member takes part in will earn VIP Poker Points, which are calculated monthly and grade a player into one of five VIP classes – Green, Silver, Gold, Platinum or Black.
All new players at Mansion Poker automatically become VIP Loyalty Club Members from the moment they play their first real money poker hand, entering at the basic Green VIP Level. Green VIP players can upgrade to one of the four higher VIP levels simply by playing more real money poker to earn themselves more precious points.
Weekly statements will confirm a player's current VIP status and show how many more points are required to graduate to the next VIP Level. Each player's points total also determines which special 'Bonus Boost' applies. The 'Bonus Boost' is the percentage by which a player's total VIP points will be increased at the end of each month – Mansion's new way of helping their members climb up the VIP ranks, ultimately reaching Black VIP status sooner, for bigger and better rewards.
Players will be able to utilise their VIP points in the upcoming Mansion VIP Loyalty Club Shop, where they will find a variety of desirable items on offer, including Mansion branded poker merchandise, state of the art electronic goods, and coveted entries into world class offline poker events.