Poker tournaments in Switzerland partly legalised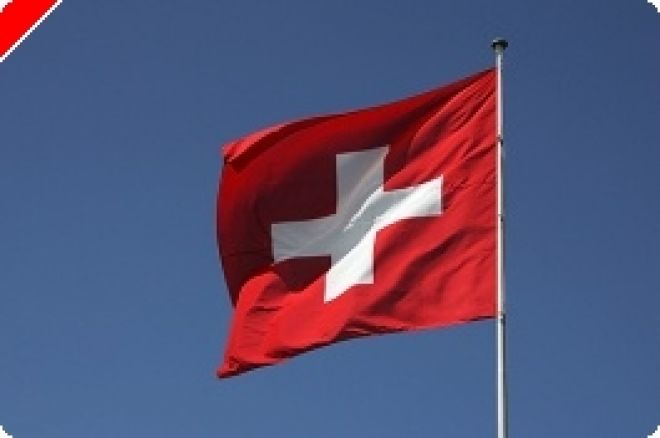 In Switzerland poker is considered a game of luck and therefore real money games can only be permitted in official casinos due to the governmental gambling monopoly.
Now, the national gambling commission (ESBK) has issued an exception rule enabling legal poker tournaments with cash prizes to take place outside the casinos.
ESBK defines poker cash games as a game which is predominately depending on luck and therefore the gambling law comes into effect according to the casino law.
But what about poker tournaments? Especially when you can win money instead of mobile phones or DVD players? Until recently, tournaments were being handled identically to cash games, but now ESBK has defined an exception rule giving private organizers the opportunity to host poker tournaments outside the casino.
ESBK checks every single request if the game is based on luck or on skill. On the condition ESBK decides the game is based on luck, the real money tournament can be held outside the casinos.
Here are the criterias for a successful request according to ESBK's webpage ( http://www.esbk.ch):
Number of entrants.
The blinds are set in an appropriate relation to the stack.
The blind levels increase in an adequate way.
The number of winners and winnings have to be in the spirit of the tournament.
The winnings have to increase according to the players' skill level.
The tournament's procedures are transparent.
Apart from being able to win money the tournament must have some entertainment value.
Besides these criterias, the applications have to include:
The host's personal data.
A description of the game.
The regulations defining which game is played, the maximum of entries, the number of tables, the buy in, the fee, the number of rebuys and if the is an opportunity for an add-on, if the tournament is played in a freezeout mode, the starting stack, if there are any side events, the blind structure including the antes, the length of the blind levels, the amount of guaranteed prize money, regulations for breaking up tables, geographic description of the venues and how the participants are informed about these regulations.
The request is available to a fee of CHF 300.00 and has to be paid in advance, and takes about two months. If the tournament is authorised, the host will be able to use this permit for several tournaments in case the regulations do not change.
Apart from ESBK's approval, the host has to clear the tournament with local authorities, too.
We at PokerNews think it's a great step forward for poker in Switzerland.