The new gambling treaty of Germany

Manuela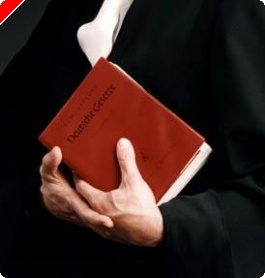 This year means no "happy new year" for the betting and gaming industry, because on the 1st of January the new gambling treaty of Germany comes into force.
The basic tenor of this treaty means, that all betting and gambling activities are limited to state-run and licensed businesses. Private providers are prohibited or very much limited in their business segment.
This is constituted as follows (analogous quoted translation of the gambling treaty):
"There is adhered to the main intents of the gambling legislation, which are leaded by the federal states for a long time already. The new strict adjustment of gambling and betting legislation is following up the matter of protection of all gamblers and the general public. The German policy and government sees itself responsible for that issue and that regulation."
But this policy isn´t just "followed up", with the new gambling and betting treaty it got intensified and worsened. This means for all poker players that a live-game can only be played legally in governmental licensed casinos in Germany. Also Online Poker is forbidden, and is tolerated only by one condition – when the player is playing just for fun and without money.
In general this treaty means "Game over" for private betting providers. Yet there is still a little fault for all companies and providers who have a license from the former DDR times. They can offer their service at least in the new federal states of Germany – these are: Brandenburg, Mecklenburg-Vorpommern, Sachsen, Sachsen-Anhalt and Thüringen. One of these lucky companies is "bwin" they have an Ex-DDR license. But also the governmentally ruled gambling and betting companies have to take a limitation. The state lottery-corporation is not allowed anymore to make unlimited advertisements. How far this limited advertising affects companies which are sponsoring e.g. a soccer club is not laid down in detail yet. Currently there are still different judicial opinions and no definite judgements.
These strict regularizations do not only rock the boat in the gambling industry, but also the parliaments in the federal states – coming to the final treaty was a long wait.
How does all this effect the market? Basically "Poker" is classified as a game which is related to luck and not skills and cleverness. That means that Poker is monopolized and not only providers also the gamers run the risk of penalty if they play beyond stately casinos. Taking part at a game beyond a stately casino means automatically an attendance of illegal gaming. No rosy period for Poker fans, especially now where Poker became one of the most popular games of the Germans.
Much criticism about this gambling treaty is coming from the European Union (EU).
Charlie McCreevy is the Domestic Market Commissioner of the EU and he is on the verge of bringing in a complaint against this gambling treaty. The motivation for this threat is an offense against the free rendering of services in the EU. With this strict monopoly the German government excludes a variety of companies and by that the domestic companies are privileged. For Charlie McCreevy this is far from a free competition regulation which the EU is leading to.
For the single Poker player the treaty means a total ban from private casinos, poker-sites, tournaments, etc… it is forbidden to play anywhere else than in a monopoly/stately casino.
In the next months the Online-Poker-Sites shall be blocked, so that German Poker players cannot visit them anymore. Rolf vom Stein is the COO of the "TÃœV Rheinland Secure IT" and he said in an article at "ISA-Casinos" that it is not that easy to block sites and these procedures are very expensive to install and fragmentary.
Mr. Stein is relating only on the technical side of the problem, the more alarming problem should be storage of personal data. The EU law says that Internet-providers are bounded to save all access data of every single customer for months. So you can re-check all Internet activities later on. In the age of broadband Internet and fixed IP-addresses it has become much easier to make re-checks if the executive authorities have a founded suspicion. There must be a founded suspicion, fortunately the executive authorities cannot check provider accounts haphazardly and for no reason.
All this news is not good news, I wished I could give more happy information, but in an glass-age it becomes more and more difficult to keep the privacy and all personal datas securely stored.
So what can you do about it? Not playing for money in the Internet or going to stately casinos – this is one opportunity. Another possibility seems, that in this case maybe the masses are functioning like a protection. Of course, a risky and not reliable protection, but being in a mass of millions of people offers some sort of anonymity, not a real one but some sort of - because automatic tracing-systems cost a lot of money and need a high administration effort.
So the only argument for this new gambling treaty was "Gambler Protection", only because of that it was possible to assert it. But does a ban really protect addicted players? In fact a monopolized controlling offers a broad field of illegality. The prohibition showed that a ban does not change everything – at that time the people didn´t stop to drink alcohol. And also now with the gambling ban the people will not stop to play Poker. The consumer will not be put off. It is the other way round – respectable citizens become criminalized, although they don´t want to harm anybody. Isn´t it better to PREVENT gambling addiction, instead of simply ban it? Because with this treaty no gambling addict wants to be outed, but rather gamble away everything.
There is still hope that Charlie McCreevy follows through with his announcement, but a trial would took years and costs a lot of money. Money which is taken from us, the tax payer.
Another chance is that Poker is re-defined as a game which is dependent on skills and cleverness and NOT only on luck – the same model which is executed in Austria. That would mean NO monopoly on poker anymore, because then it wouldn´t be defined as "game" anymore. This point can be verified by the fact that in the international poker scene you always see the same faces and players on the final tables. They don´t sit there only because they are lucky, they sit there because they have special skills. I would love to see a poker game between German politicians and poker-pros to prove that poker is a skill-game – imagine the picture!