Poker ranking players in Casinos Austria 2007

Savantos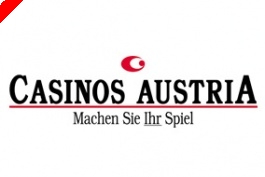 The 4 best poker players for the Casinos Austria ranking have been determined:-
Ivo Donev (A) followed by Sebastian Behrend (Ger), Sigfried Rath (A) and Andreas Krause (Ger).
It was a strong finish by the German speaking countries as Austria and Germany have two players among the top 4.
First place went to Ivo Donev. With 15 finishes in the points as well as a victory and a second place in August's Bodensee Championship he could scoop the title.
Sebastian Behrend came in second. His performances improved subsequently during the year and especially within the last few weeks of 2007. He went deep in the tournaments of Salzburg, Bregenz and Seefeld and with 15 points-finishes, he was able to get ahead of Siegfried Rath.
Here are the top 20 of the Casinos Austria Ranking:
1st Ivo Donev (A) 63.407
2nd Sebastian Behrend (D) 52.498
3rd Siegfried Rath (A) 51.333
4th Andreas Krause (D) 48.708
5th Vito Branciforte (I) 46.914
6th Tommi Lindfors (FIN) 42.443
7th Erich Kollmann (A) 41.554
8th Stefan Rapp (A) 39.365 33
09th Daniel Studer (CH) 37.951
10th Fabrizio Leonardi (I) 37.932
11th Ben Van der Meij (NL) 34.337
12th Rudolf Zintel (D) 30.896 37
13th Alexander Zaja (HR) 30.417
14th Harald Casagrande (A) 29.840
15th Heinz Traut (D) 28.159
16th Bobby G (D) 27.559
17th Flavio Campanile (I) 27.368
18th Dogan Güngör (CH) 27.159
19th Toni (D) 26.635
20th Vlado Sevo (A) 26.105
The top 20 will compete in a freeroll on 27th February 2008 in Bregenz. The prize money of €5,500 will be sponsored by the Casinos Austria.