European Ranked Tournaments on the Balkan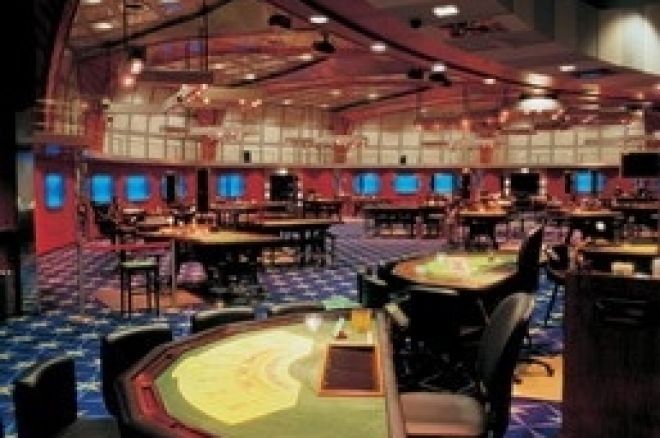 Kranjska Gora is Slovenia's most renowned ski center. It is situated 810m above sea level and is around 620km away from Belgrade. This place is astonishingly beautiful and offers numerous opportunities for entertainment, such as skiing and after dark activities. For a good night time, try visiting one of the numerous fine restaurants, confectionery shops or casinos...
As if it were a work of magic, the wonderful Korona Hotel & Casino offers a variety of games. It is at the foot of Julian Alps, on the border between Slovenia, Italy and Austria and it's a true pearl of Kranjska Gora. In the pleasant atmosphere of the hotel, you will be able to choose from different entertainment activities offered, such as playing table games, slot machines and evening concerts.
Casino "Korona" and Hit Casino organize Winter Poker Festival, February 13- 17, 2008. A large number of players from Europe are expected to arrive, especially from Slovenia and the Balkans. Some players from Italy, Russia and Austria have also announced they will be competing, as well as those from Sweden, Hungary, England, and U.S.A. It is important to note that this tournament will be European ranking.
Schedule:
February 13th, 2008 17.00 NL Hold'em - Buy-in 50€ - Entry-fee 10€ - Unl rebuy 50€ - Add-on Double chips 50€
February 14th, 2008 17.00 – Super satellite NL Hold'em - Buy-in 100€ - Entry-fee 20€ - Unl rebuys 50€ - Add-on Double chips 50€ -
February 15th, 2008 17.00 - NL Hold'em - Buy-in 460€ - Entry-fee 40€ - FREEZEOUT -
February 16th, 2008 16.00 - NL Hold'em - Buy-in 1000€ - Entry-fee 100€ - DOUBLE CHANCE FREEZEOUT
February 17th, 2008 16.00 - NL Hold'em - Buy-in 100€ - Entry-fee 20€ - Unl rebuys 100€ - Add-on Double chips 100€
Special (bonus) prizes are to be given to the best players at the tournament (5% from the total prize money) accordingly:
1st place 50 %
2nd place 30 %
3rd place 20 %
Entries will be accepted an hour before the tournament starts.
This is not where the surprises that Hit Casino has for you end; another poker spectacle is being prepared. It is the Sarajevo Open Tournament at the Coloseum Club in Sarajevo. In addition, Coloseum Club is the only poker room in Bosnia and Herzegovina where you can entertain yourselves at the gaming tables, machines and electric roulette.
The first Poker Championship Bosnia and Herzegovina, Sarajevo Open, will be held April 8 - 12 at the Coloseum Club. Players from all of the neighbouring countries are going to play against each other. This particular poker tournament is also European ranked.
Hospitality of the staff at the magnificent Coloseum Club, exquisite national cuisine and quick service will make this experience much more than just a poker tournament.
The most beautiful hotel in town, Holiday-in is already booked at special prices for the poker players.
Sarajevo Open
HiT Casino, Coloseum Club
1st Poker Championship, Texas Hold'em
Bosnia & Herzegovina
Sarajevo, 8th – 12th April 2008
Schedule:
8.4.2008. - TexasHoldem NL - Buy-in 100€ - Entry fee 10€ - rebuy unl. - Add on 1
9.4.2008. - TexasHoldem NL - Buy-in 200€ - Entry fee 20€ - rebuy 1 - Add on 1
10.4.2008. – TexasHoldem NL - Buy-in 300€ - Entry fee 30€ - rebuy 0 -Add on 0
11.4.2008. - TexasHoldem NL - Buy-in 1000€ - Entry fee 100€ - rebuy 0 - Add on 0
12.4.2008. - TexasHoldem NL - Buy-in 200€ - Entry fee 20€ - rebuy 1 - Add on 1