BULGARIA – POKER AND GROWTH

Stefan Hadjistoykov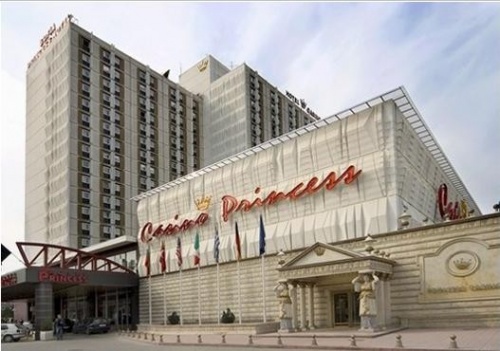 A new year is here and like always we look back to what happened during the last one, trying to forget the bad things and move forward with new thoughts and expectations, hoping for a better future.
We are all here about poker and it's what we live for and sometimes die for. Is this how it looks in Bulgaria? Well, poker is still young in our country and like everything is in its early days and needs time to grow. Not that we haven't been playing poker for years - it's just a long process that involves a lot of learning, work and sleepless nights.
All in all the Bulgarian poker community is growing at a very fast pace and we already have successful players taking part in big events around Europe.
Online poker is much more popular so far, but casinos offer more and more live events including Omaha and Stud but fields are small. There is high buy-in tournaments in the major cities and the 2nd edition of Bulgarian Poker Open just concluded back in November which was held at Astera Casino located at our Golden Sands seaside resort.
The biggest event so far in Bulgaria, which attracted 146 players from different countries, including Russia, Sweden, Denmark and even USA. With its televised final table the event is very popular in Bulgaria and promises to stay one of the major events in the country. Title went to a 20-years old local student, who picked up $38000 for his first place. He also played live against Annette Obrestad in Prague in a small private tournament later on.
We should not forget other big venues hosting poker events such as Radisson Casino in Sofia and Hotel Casino International also located within Golden Sands resort on the Black Sea shores. HCI hosted the last 2007 live poker event with a $15,000, $300+$20 buy-in NLH Guaranteed Tournament, end of December. Other major casinos include Casino FINIX at the Greece border, Princess Casino Sofia, Casino Havana, etc. All in all there are a lot of casinos operating around the country with nice jackpots and new cars to win. Poker games are not associated with these prizes yet, but it's just a matter of time. Some casinos are equipped with electronic poker tables as well.
There will be major live events next year in Bulgaria and BG.PokerNews will be providing detailed information for all of them with great opportunities and packages to choose from.
Cash games are also popular around casinos although there are home games and poker clubs as well. Usually, casinos run higher limit cash games, but one can always find a suitable game to fit the pocket. BG.PokerNews will soon have that information available to all its readers, with detailed casino schedules including cash games, event dates and other useful information.
Online poker holds the lead among Bulgarian players as many of them prefer the calmness of their own homes and cozy rooms and still live poker needs to get more popular and affordable.
Bulgarian players sign to a very wide range of poker rooms although the BG traffic mainly goes to rooms as Poker Stars, Full Tilt, Everest Poker, 4Kings, Mansion Poker, etc. Most of the players mix their games, playing both tournaments and cash games and NLH is the game of choice. Game level is still relatively low with cash games up to $2/$4 although there are players taking their play on the higher limits. Players like Atanas 'naskoxx' Georgiev and Yavor Tutev proven solid with their successful performance in some major poker tournaments like WPT and EPT events and also going deep in $100k events at Bodog, Mansion, Full Tilt and PokerStars.
There were 11 players from Bulgaria participated in 2007 WSOP Main Event. There is also many more young yet experienced Bulgarian online players and we expect to see them perform much better in 2008 getting Bulgarian poker to a new and higher level and spreading the game more and more around the country.
BG.PokerNews will be a part of it all, helping more people approach the game easily, with poker books translated in Bulgarian language, distributed all over the country. We will also be a guide for the players in Bulgaria and an informational authority to learn from with the upcoming projects developing in the following years.
We invite all poker players to keep an eye on the Bulgarian poker scene as live events will be held to attract a lot of players to our beautiful country. If you would like to have your summer vacation combined with a poker game or just have a nice and memorable poker trip – look for upcoming live poker events to be held in Bulgaria.
See you at the tables!