Bet365 Poker Join the Rake Race Revolution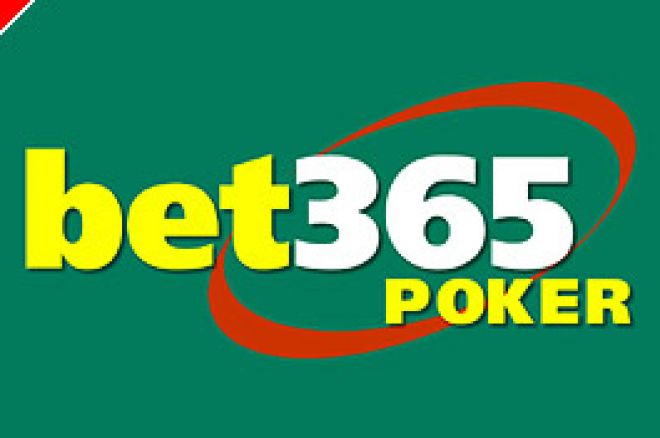 We said earlier this month that rake races were going to be huge in 2008 and now we are bringing you news of two fantastic races that are underway at Bet 365 Poker. Not only is there a monthly no limit hold'em cash leaderboard with big prizes at the end of them, there is also an exclusive rake race for all your Omahaholics out there.
There is a monthly no limit cash game leaderboard, one separate race for each tier of the Bet 365 Poker VIP Scholarship Program. So if you are a newbie you will only be competing against the other newbies at VIP level 1 and as you progress through the ranks you will be racing against the bigger boys. The prizes are obviously a little higher the bigger your VIP, with over $2,500 a month being given away for winning the top tier.
Anyone who wins one of these monthly leaderboards, at any level, will win a seat in the end of year Grand Challenge, a tournament that offers you the chance of a lifetime. There are prizes for anyone who makes the final table, but anyone in the final three of the challenge will win between 1 and 6 EPT Packages. Not a bad return considering all you have been doing is playing your normal game and winning some extra cash along the way.
But you don't have to be a hold'em grinder in order to race your way to a fortune this year, as Bet 365 Poker are offering a number of races to all you Omaha players out there. Generally speaking, Omaha players are bigger rakers than hold'em players and you can win between $600-3600 when you top one of the many tiered Omaha rake races.
And not only can you win big money in the rake race, you can convert the VIP merit points you have been accruing into real money, which will be pretty big sums if you have been racing hard. You also get extra 20% cash bonuses for increasing your activity in a given month or being a consistent raker over several months.
Add a $500 Pokernews Sign Up bonus on top of that and you can expect a great deal of wonga just for playing poker, all courtesy of Bet 365 Poker.