2008 World Series of Poker Schedule Released

Barry Carter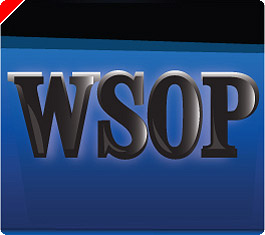 It seems as soon as the first Christmas is over you find yourself looking towards the next one. Poker has a very similar concept. As 2008 approaches we are already looking towards next years World Series of Poker as Harrah's have now released their full schedule for the event.
The biggest change to the schedule is clearly the addition of more 'Championship' $10,000 events, reminding us that poker is more than just No Limit Hold'em. The event starts with the $10,000 Pot Limit Hold'em Championship. A week later a $10,000 Mixed Event Championship begins, as well as a $10,000 Stud, Heads Up NLHE, Limit Hold'em, PLO and Omaha Hi/lo. We also see the welcome return of the $50,000 HORSE event and of course the $10,000 Main Event.
There are 55 events in total in this packed schedule, including eight $1,500 No Limit events, which traditionally attract the most entrants after the main event. This year there will be separate starting days for some of these events to accommodate demand. Registration for the next WSOP starts on the 28th of May, this soft opening is to avoid some of the hectic scenes seen this year with players trying to register for some of the bigger events.
No word as yet as to what the plans are for the World Series of Poker Europe, but in the mean time you can feast your eyes on the schedule below and start booking a few weeks off work:
• May 30, noon - Event 1, World Championship Pot-Limit Hold'em $10,000
• May 31, noon - Event 2 Day 1A, No-Limit Hold'em $1,500
• June 1, noon - Event 2 Day 1B
• June 2, noon. - Event 3, Pot-Limit Hold'em $1,500
• June 2, 5 p.m. - Event 4, Mixed Hold'em $5,000
• June 3, noon - Event 5, No-Limit Hold'em w/rebuys $1,000
• June 3, 5 p.m. - Event 6, Omaha Hi-Lo Split Eight-or-Better $1,500
• June 4, noon - Event 7, No-Limit Hold'em $2,000
• June 4, 5 p.m. - Event 8, World Championship Mixed Event $10,000
• June 5, noon - Event 9, No-Limit Hold'em Six Handed $1,500
• June 5, 5 p.m. - Event 10, Omaha Seven-Card Stud Hi-Low Eight-or-Better $2,500
• June 6, noon - Event 11, No-Limit Hold'em Shootout $5,000
• June 6, 5 p.m. - Event 12, Limit Hold'em $1,500
• June 7, noon - Event 13, No-Limit Hold'em $2,500
• June 7, 5 p.m - Event 14, World Championship Seven-Card Stud $10,000
• June 8, noon - Event 15, World Championship Ladies Event No-Limit Hold'em $1,000
• June 8, 5 p.m. - Event 16, Omaha Hi-Lo Split Eight-or-Better $2,000
• June 9, noon - Event 17, No-Limit Hold'em Shootout $1,500
• June 9, 5 p.m. - Event 18, No-Limit 2-7 Triple-Draw w/rebuys $5,000
• June 10, noon - Event 19, Pot-Limit Omaha $1,500
• June 10, 5 p.m. - Event 20, Limit Hold'em $2,000
• June 11, noon - Event 21, No-Limit Hold'em $5,000
• June 11, 5 p.m. - Event 22, H.O.R.S.E. $3,000
• June 12, noon - Event 23, No-Limit Hold'em $2,000
• June 12, 5 p.m. - Event 24, Pot-Limit Hold'em/Omaha $2,500
• June 13, noon - Event 25, World Championship Heads-Up No-Limit Hold'em $10,000
• June 13, 5 p.m. - Event 26, Seven-Card Razz $1,500
• June 14, noon - Event 27, No-Limit Hold'em $1,500
• June 14, 5 p.m. - Event 28, Pot-Limit Omaha w/rebuys $5,000
• June 15, noon - Event 29, No-Limit Hold'em $3,000
• June 15, 5 p.m. - Event 30, World Championship Limit Hold'em $10,000
• June 16, noon - Event 31, No-Limit Hold'em Six Handed $2,500
• June 17, noon - Event 32, No-Limit Hold'em $1,500
• June 17, 5 p.m. - Event 33, World Championship Seven-Card Stud Hi-Lo Split Eight-or-Better $10,000
• June 18, noon - Event 34, Pot-Limit Omaha w/rebuys $1,500
• June 18, 5 p.m. - Event 35, Seven Card Stud $1,500
• June 19, noon - Event 36, No-Limit Hold'em $1,500
• June 19, 5 p.m. - Event 37, World Championship Omaha Hi-Lo Split Eight-or-Better $10,000
• June 20, noon - Event 38, Pot-Limit Hold'em $2,000
• June 21, noon - Event 39, No-Limit Hold'em $1,500
• June 22, noon - Event 40, World Championship H.O.R.S.E. $50,000
• June 22, 5 p.m. - Event 41, Mixed Hold'em (Limit/No-Limit) $1,500
• June 23, noon - Event 42, Seniors No-Limit Hold'em World Championship $1,000
• June 24, noon - Event 43, Pot-Limit Omaha Hi-Lo Split Eight-or-Better $1,500
• June 25, noon - Event 44, No-Limit Hold'em w/rebuys $1,000
• June 25, 5 p.m. - Event 45, 2-7 Triple-Draw Lowball $2,500
• June 26, noon - Event 46, No-Limit Hold'em Six Handed $5,000
• June 26, 5 p.m. - Event 47, Seven-Card Stud Hi-Lo Eight-or-Better $1,500
• June 27, noon - Event 48, No-Limit Hold'em $2,000
• June 28, noon - Event 49, No-Limit Hold'em $1,500
• June 29, noon - Event 50, World Championship Pot-Limit Omaha $10,000
• June 29, 5 p.m. - Event 51, H.O.R.S.E. $1,500
• June 30, noon - Event 52, No-Limit Hold'em $1,500
• July 1, noon - Event 53, Limit Hold'em Shootout $1,500
• July 3, noon - Event 54, Main Event No-Limit Hold'em Day 1A $10,000
• July 7, noon – Event 55, Casino Employee No-Limit Hold'e,m $500
Ed note: Qualify for big land based tournaments at Full Tilt Poker