Tony G Wins Moscow Millions and Donates Winnings to Charity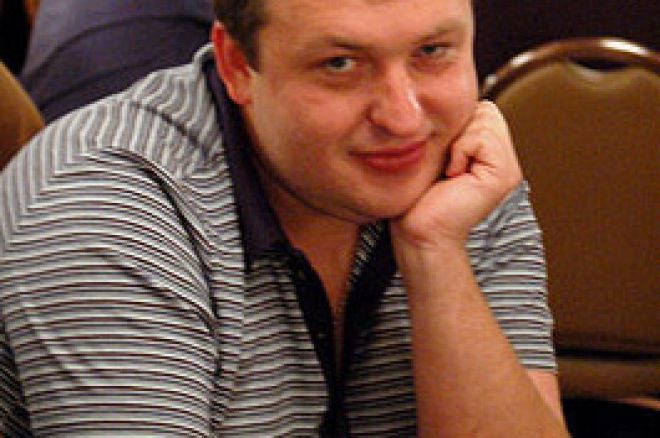 Poker in Russia has been put on the map for the rest of the World for several reasons in recent history, but only one involving an actual Russian. There is of course the tremendous year Alexander Kravchenko has enjoyed; the first Russian to win a WSOP bracelet, he has also made several WSOP final tables in a variety of disciplines and of course the main event. The other landmarks that bring Russian poker to forefront of our minds involve not a Russian, but a Lithuanian-Australian – non other than our own Tony G.
There was of course the now infamous hand between Tony and Ralph Perry, a Russian player based in America, where Mr G gave Perry the biggest rubdown ever seen on televised poker. More recently Tony's exploits in Russia have been well documented in his blog, where he told the world about a very good Omaha cash game he found himself a big winner in.
But now, Tony has shown one of the other layers to his personality and once again raised the profile of Russian poker in the process. Last week Tony took down the Moscow Millions tournament for a cool $205,000 and gave the lot to charity! The bad boy of poker once again proved he not only has the heart of a lion but of a pussycat as well.
This was the richest tournament ever to take place in Russia, and with a $10,000 buy-in nobody knew how big the field would be. 53 would be the answer to that, 52 being Russian and Tony being the 53rd. Tournament organiser Reese Jones reminded everyone that the first ever WSOP only gathered 6 players and the debut Aussie Millions only 38 – so 53 in year one is nothing to be disappointed with.
The cream of the Russian poker world was there, including the aforementioned Kravchenko and high stakes cash player Sergey "Gipsy" Rybachenko. Table talk was no problem for Tony as he speaks a good level of Russian, but no rub downs this time in what was a very good natured affair.
Kravchenko proved once again he is the top player in Russia as he comfortably made the final table alongside Tony, but there only ever looked to be one winner. When his Ace-Ten dominated the Ace-Seven of Vitaly Lunkin, followed by his aces dominating the pocket kings of Alexander Lukyanov – suddenly Tony held more than half the chips in play.
Ever the businessman, Tony offered the remaining three players a deal which they promptly took. Tony then donated all of his $205,000 winnings to one of the Russian orphanages. Tony has a habit of winning inaugural tournaments and then donating the winnings to charity – this is exactly what he did at the Betfair Asian Poker Tour in Singapore.
"Poker needs to be painted in a good light" he commented of his kind gesture. It certainly has and what a perfect end to a very promising poker tournament. Plans for Moscow Millions 2008 are already underway and the organisers are already expecting up to 200 players for the next one.
Ed note: Join Tony G in his own online poker room Tony G Poker