Poker club in Stockholm closes after armed robbery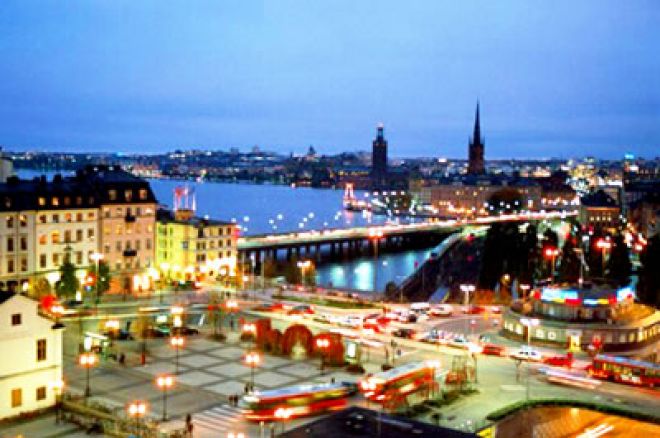 The well know and highly prestige full poker club "Sviten" in Stockholm, Sweden, will be closing down the club after an armed robbery occurred during the night between Saturday and Sunday 15/16 December.
During the early hours on Sunday morning, just as one of the players was leaving the establishment, located at Mariatorget in Stockholm, Sweden, two or three assailants, crashed in, threatened the staff and players inside the club and forced everyone into one of the backrooms. There, at knife point, the victims were asked to hand over their wallets, watches, cell phones and other valuable belongings. On top of that the criminals also got their hands on the clubs cash register that, according to the staff, contained around 1000 euro. In total they expect the robbers got their hands on between 5-6000 Euros in total. No one was harmed physically during the robbery but several people were shocked by the incident.
Since gambling laws in Sweden are so unclear in regards to poker clubs most clubs don't bother contacting the police in these matters and the players are not that keen on revealing exactly how much money was involved during the game. As such it's pretty unclear exactly how much the actual sum was that the robbers got their hands on. The people behind the club have given details to a Swedish newspaper Expressen that "the damages have already been made and the police were not involved in these matters." They now intend to close the club instead.
This is not the first time this has happened in Sweden. During the last 4 months we have seen three robberies in places like this. First out was a club in northern parts of Sweden, in Umeå, where some ten 20-yr olds got robbed of their belongings such as cash, phones and other valuables. This happened back in September and then later, in November, it was time again for the next robbery. This time, assailants armed with guns, stormed a club in Uppsala, just north of Stockholm and again they got their hands on the player's valuables, cash and the clubs money. During this incident one of the victims suffered a blow to his head by a pistol-whip and another player was kicked in the back. As in the recent event the people involved were also shocked and some were taken to hospital for treatment.
Common for all three events is the exact amount that was taken.
Question is how far this is going to go?
What will be the next step for the clubs in Sweden? "Sviten" had security cameras installed; still this didn't stop the robbery. What will the open clubs do now? Hire security staff just to keep the players safe?