Poker live – French casinos prepare to offer Texas Hold'em

Thomas Frangel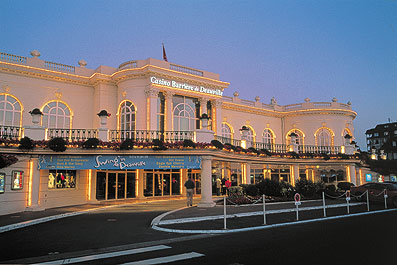 On May 17th 2007, French authorities published a very specific text in their Official Journal that permits 200 French casinos to offer tournaments and cash game Texas Hold'em tables. Written in collaboration with casino owners, the decree details the specific way in which the game is to be offered by establishments.
The arrival of Hold'em poker in casinos will not be immediate, however: each casino must obtain authorization from the French government to open tables before buying them and employing qualified personnel to maintain them. Players must therefore wait a few months before seeing Hold'em poker tables appear in casinos throughout the country.
None of the casino owners we asked announced a specific calendar for the installment of poker in their rooms. The Barrière group with 31 casinos in France said it was "picking apart the decree" and declined to comment today. The Barrière group was the precursor of the introduction of poker in French casinos, since they had been instrumental in the French stage of the Pokerstars European Poker Tour taking place in Deauville.
The Moliflor group with 21 casinos and the Tranchant group with 16 casinos also expressed interest but are not making any official announcements at this time. Pascal de Varine who is in charge of the development of poker in Tranchant casinos explained, "the group foresees the opening taking place gradually in the biggest casinos (Dunkerque, Amnéville, Pau, Pougues-les-eaux, Grau-du-Roi), the issue in the end being in particular how many tables to install." "Tournaments represent a good gaming logic with a sense of finality for the player," he added, "and we are organizing small single-table tournaments, and occasionally large tournaments, and it's probable that we'll offer a national tournament. Without having a crystal ball, I think that in two years all casinos will be equipped if poker takes off in France," he concluded. Of the 16 casinos in the Tranchant group, 14 will be launching Hold'em poker tables.
Partouche: 50 poker rooms
The Partouche is already on their marks. "Poker is a priority," declared Maxime Masquelier, who is in charge of poker in Partouche casinos in France. "We want 50 poker rooms in the Partouche group's 50 casinos. For the moment, it is not possible to release a schedule. All casinos must submit a request for operation of the games, and everything depends upon the authorities' response," he added. According to M. Masquelier, the Partouche group plans to put in place tournaments in the biggest casinos in their group. The "Partouche Poker Tour" would take place in ten or so casinos, and would bring together 600 players per tournament to qualify for a final at the Casino Palm Beach in Cannes. The Partouche Poker Tour site is already online at http://www.partouchepokertour.fr.
Since August 4th, 2006, a few Texas Hold'em tables have been tested in three casinos, those in Deauville (of the Barrière group), in Divonne-les-Bains and Aix en Provence (of the Partouche group). This test phase had been launched after the signing in 2006 of a "protocol of responsible gaming" between the Minister of the Interior and the casino owners. The protocol would permit casinos falling behind to propose new games and free access to their rooms in exchange for better screening for minors and those barred from play at casino entrances, and especially ID verification. It was on this basis that the decree of May 14th 2007 was written, allowing casinos to propose Texas Hold'em tables.
Up until the summer of 2006, poker could not be legally played outside of gaming circles in France, that is to say in rooms specifically dedicated to "commercial games" allowing people to defend their luck against other players and not against the casino. The gaming circles are found mainly in Paris where casinos are not permitted, but also in Toulouse (the Pyrenees Circle), in Reims (the Multicolored circle), and in Lyon (the Union Circle).