Poker, Poker, Poker – Everyone plays Poker

Poker News Staff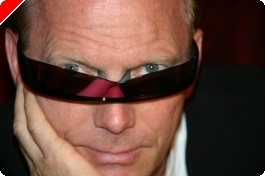 20 guests of Poker Royale in Wiener Neustadt waited excitedly for Marcel Luske at his poker seminar.
Marcel was in a very good mood and ready to answer the numerous questions set by his audience as well as to tell some stories himself. He not only outlined the essentials in poker but also pointed out which hands should be played in which situation.
"There are three important things", the Dutch poker pro explained to his audience, "Play for fun and focus entirely on the game. It's not about the good hands, but all about the good moments."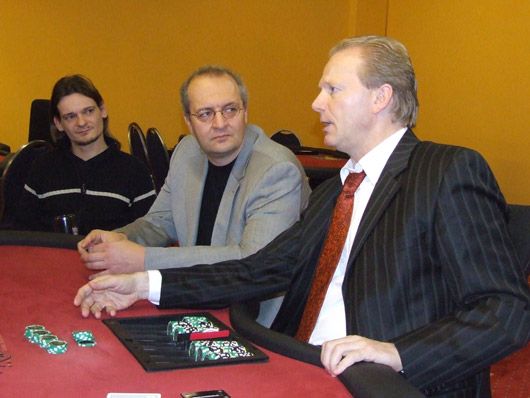 Marcel Luske also gave some advice on the most important poker tells. "Many young Internet players have a very solid game – they know the odds and what to do in which situation, but they know nothing about body language". So, Marcel demonstrated what you have to look for in order to figure out what your opponent's holding.
The 20 guests listened to the poker pros stories from his career – nobody was bothered the seminar was spoken in English. Even a French gentleman, who did not understand a single word German or English said: "What he is doing looks good, even if I don't understand him."
A lot of participants looked forward to Marcel performing a song. But there were so many questions to answer that he did not have enough time at the end. The seminar was scheduled to last one hour. Due to the numerous questions it took Marcel two hours before the curious guests were satisfied – and as the € 2,000.00 main event was about to start, there was no time left for the song.
Marcel "The Flying Dutchman" Luske's distinctive trademarks are not only the upside down sun glasses and his stylish suits, but also his fair and polite conduct towards his opponents. His passion is singing which he has demonstrated repeatedly during poker tournaments. The Dutchman is married and has two children.
In 2003 he gave up his career as a merchant in order to concentrate on playing poker. The same year he finished 14th at the main event of the World Series of Poker. One year later, he managed 10th place. Although he has not won a bracelet yet, he has showed impressive performances at the table. He is said to be one of best players in the world due to his card reading abilities.