Head to the Aussie Millions with Mansion Poker for Free!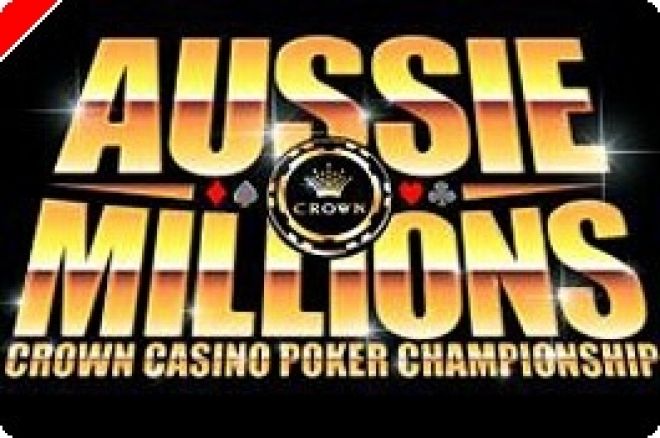 We all tell ourselves on New Year's Day what an amazing year it is going to be, that we will stick to our diet and get that big promotion we've been after. But pretty soon we get back into old habits, largely because it's very hard to stay motivated with the near arctic conditions we have to endure in January. One place which is great to start the new year is in Australia, and now Mansion Poker could be sending you there for free in January.
There are two great promotions from Mansion Poker starting today, both of which could see you jetting off to the 2008 Aussie Millions for free. The $15,000 package includes your main event seat, travel, accommodation, spending money and one on one coaching from Marc 'Mr Cool' Goodwin.
First of all, anybody new to Mansion Poker will be eligible for an exclusive new players freeroll with a main event seat on offer. Anyone who has registered between the 15th of December and 1st of January and has started accruing playing at the real money tables will be entered into the free roll on the 5th of January.
Also starting today is a promotion for existing customers, the Aussie Millions Superleague. A series of four $10+1 tournaments which players who make the top 50 spots in will accrue league points. The overall league leader on after the final event on December the 29th will win the $15,000 package.
If that wasn't incentive enough, Mansion are adding $1000 to each prize pool in the Super League and putting a $500 bounty on the head of Marc Goodwn in the new player freeroll.
Don't forget that if you sign up to Mansion Poker with Pokernews, not only will you be eligible for this freeroll, you will also get an exclusive bonus up to the value of $500.