Italian Government Rules Poker a Game of Skill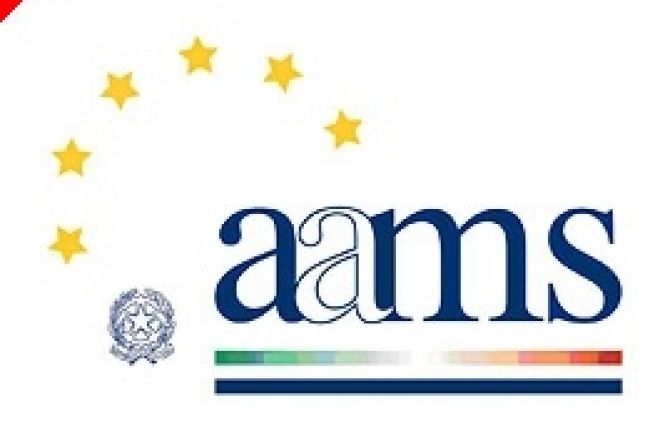 On November 6, 2007, the Italian Monopoly Administration (AAMS) passed a controversial bill announcing their new definition of skill gaming that while includes poker, allows to play it only in the format of a freeze-out tournament with €100 as maximum buy-in.
One and a half years after the Bersani Decree, that brought to the ban on internet poker and casinos, a clear regulation of online gaming has been issued. The new bill includes among the so called skill games tresette (an Italian card game), checkers, sudoku and poker. These games can now be played online on web sites operated by licensed societies, but only in the format of solitary or tournament.
Online gaming companies will be granted an Italian gaming licence if they fulfil several requirements. First of all, they will have to pay a nominal tax fee of 3%, known as imposta unica. Second, the prize pools shall be at least 80% of the total buy-ins while the fee taken by the house cannot be more than the 17%.
To compete online, all the users will have to register a unique online account valid for both online gaming and state run lotteries. Each single company will apply for a licence through AAMS describing the rules and the skills involved in the game they want to offer.
The 'ticket' to play can cost between €0.50 and €100. Players can win money either by playing solitary, thus receiving money by reaching pre-set goals, or participating in tournaments where the prizes will depend on the players' results compared to that of their opponents.
The incomings generated from the new legislation are esteemed to reach 400 million Euro per year. Skill games players will be about 200,000 and they are expected to spend about €2000 euro each every year. For the Italian Government this means expected revenues for about €12 millions.
The AAMS individuated three categories of skill games: action games in which the psychomotor skills determinate the results like standard videogames; puzzle games based on logical skills and characterized by limited playing time; Linguistic puzzle similar to crosswords but with a time component.
Therefore, the new regulation resulted in the illegality of the offer of games like roulette, baccarat and all the other casino games because of the influence of chance in determining the results. Moreover, even if poker is recognised as skill game, only tournaments are allowed. By consequence, cash games can not be offered online or live in Italy outside the four national casinos. This, in turn, caused almost all online poker rooms to not be eligible for an Italian licence. They, in fact, will be free to operate in the Italian market only once their sites will offer exclusively tournaments with buy-ins between €0.50 and €100.
However, some poker rooms have already found a solution by releasing Italian version of their platforms that allows playing tournaments for real money, but cash games only with fun money. This is the solution chosen by Mansion Poker that now offers Italian players the opportunity to compete in tournaments exclusively.
Nevertheless, up to now about 1700 gaming sites are still not accessible from Italy – unless one uses foreign DNS for the internet connection – as they are considered illegal and therefore banned.