Sigi Stockinger: New member of the German speaking Full Tilt Poker pros

Savantos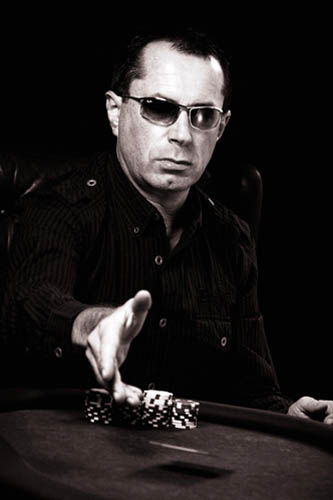 48 year old poker professional Sigi "Sigminator" Stockinger has joined the German speaking Team of Full Tilt Poker pros.
He becomes the fourth player of the Team besides Eddy Scharf, Niki Jedlicka and Rino Mathis. Stockinger is a seasoned poker pro in Europe's casinos and has participated in many WSOP events.
As a banker and tradesman for coal and oil, he used to have a solid and conventional job before he focused on poker full time in 1995. The Austrian has been playing poker for 30 years and lives with his wife and two daughters in Linz.
Sigi got his nickname "Sigminator" during a Vegas poker tour in the 90s when he won an astonishing amount of money on the poker tables. People started to wonder who the skilled player was and when he told them he was from Austria the connection to Arnold Schwarzenegger and his top movie Terminator was close. Thus, Sigi became the "Sigminator". He also uses this login playing on the Full Tilt Poker pot-limit Omaha tables.
Stockinger played numerous tournaments in Paris, Amsterdam, London and Vienna and finishes regularly in the Top 20 at the European Stud Championships. In 2002 he finished 17th and cashed $50,000, in 2005 he won $105,000 for 6th place in a pot-limit Omaha event. Phil Ivey scooped the title that year.
In 2006, Stockinger won the televised Austrian Open for €145,000 and proved that he is one of the best German speaking players.
Of course, we will keep an eye on the Austrian Sigi Stockinger and report of his future victories.