GC Ban UK Operators from Giving Prizes into Overseas Events

Barry Carter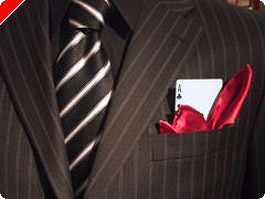 Last week, UK gambling licensees were informed by the UK Gambling Commission that they were not allowed to offer prizes that are located outside of the Commission approved white list areas. This has a big impact on the poker world, for any UK operator holding satellites to non-UK poker events. Offering prizes on foreign soil violates the Gambling Act of 2005 because it advertises non-UK approved events.
In section 331 of the Gambling Act, a person commits an offence if they "advertise foreign gambling other than a lottery". This rule was used to distinguish which operators were allowed to advertise their companies on television but now we see it's not just the direct form of advertising referenced:
"Unless the overseas tournament is based in the European Economic Area, Gibraltar, or in white-listed jurisdictions, the advert is likely to amount to the advertising of 'foreign gambling,' which constitutes an offence under Section 331 of the Gambling Act 2005" said the Commission in the release.
It is not yet known how this will impact online poker. Although right now you can win seats to the EPT, WSOP and the Aussie Millions online – most of the card rooms are based outside the UK so not directly governed by the UK Gambling Act. We would expect to see statements coming from those that do in the near future.
This will have a great impact on satellite seats offered by bricks and mortar card rooms, who often hold satellites to events like the WSOP. Another operator effected will be the rapidly growing pub poker industry, many of whom have been giving away WSOP seats as part of their 'grand prizes' for winning the league overall.
Anyone found guilty of violating section 331 of the Gambling Act could face up to 51 weeks in jail and a fine.