Who Would Be Your Least Favourite Celebrity Poker Opponent?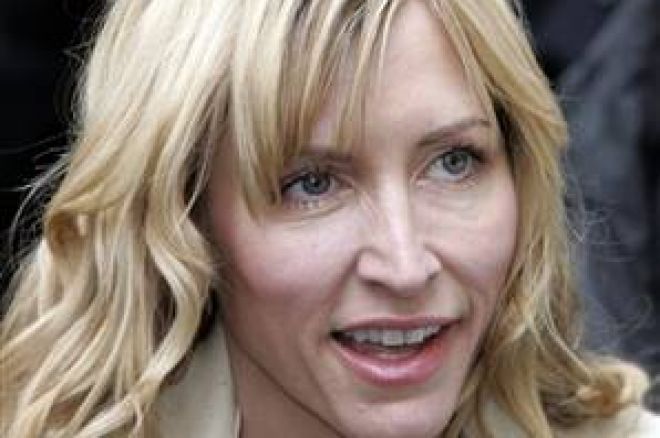 A recent survey has shown that the person British poker players would least like to face across the poker table is Heather Mills. Unpopular Mills, who is currently thrashing out a divorce settlement with husband Sir Paul McCartney, beat a string of high-profile celebrities to the crown which, in contrast, saw her husband voted one of the UK's most desirable opponents.
The survey was commissioned by Ladbrokes Poker to mark the launch of their new 3D poker software that allows online players to create and play under their own 'avatar', or icon. It also revealed that British players would not be keen to come face-to-face with Amy Winehouse, who came third in the poll, or if they had to play a 'heads up' with illusionist Derren Brown (2nd), whose well known psychological tricks stop players wanting to share a table with him. Also scoring highly as an unpopular opponent was Prime Minister Gordon Brown (4th), perhaps due to his cautious approach as Chancellor, and rather bafflingly, US President George Bush, who came fifth.
The poll also asked Brits to name who they would most like to play against, with television presenters Ant & Dec coming out on top, with a quarter of people choosing them as their ideal opponents. In second place was troubled pop princess Britney Spears, who is the 'Queen of Hearts' with poker players, followed by London politician and Mayoral candidate Boris Johnson.
The fourth most favoured poker opponent was X Factor star Simon Cowell and the top five finished with a vote of confidence for Heather Mills' husband, with Sir Paul McCartney being named the fifth most desirable poker companion.
Samantha Alleyne, PR Manager for Ladbrokes said, "With the new software on the site, online poker players can now play in 3D with their own avatars. People can be as creative as they like, so players may well find themselves taking on the likes of Britney or Ant and Dec at the poker table!"
Ed note: Join Ladbrokes Poker for a huge deposit bonus and play against the Ladbrokes Poker celebs!