Interview - Annette Obrestad: "I'm not easily put on tilt."

Julien Roman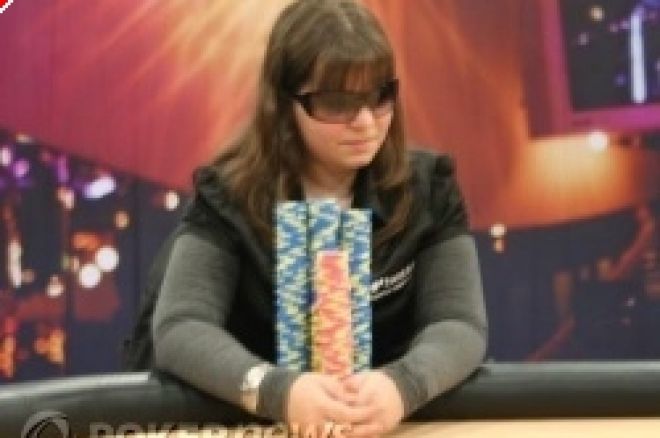 At 19 years old, the Norwegian poker player Annette "Annette_15" Obrestad has already made quite a name for herself. For starters, she won the first WSOP Europe, as well as €1,438,000. Two months later, she was on the verge of a repeat performance at the EPT in Dublin, where she ended up finishing in second place. She is undoubtedly one of the most promising players on the European circuit.
In this interview, Annette "Annette_15" Obrestad talks about her journey and her ambitions, which will probably take her to Las Vegas, as soon as she turns 21.
PokerNews: "You are so young, and yet so talented. Tell us how you acquired and mastered all the skills necessary to become a solid poker player."
Annette Obrestad: I spent a huge amount of time trying to improve. First I studied the game, reading books, articles and such, as well as discussions posted on different forums. I am also a member of many training sites, which I visit with the one goal of getting a piece of advice that I don't yet know. I also often discuss strategy with friends. But I think my first quality is patience, I'm not easily put "on tilt."
How would you define your game? What aspect would you like to improve?
Annette Obrestad: The majority of players who have seen me play would say that I have a very aggressive style, and I am aggressive most of the time. But the key is to be able to constantly adapt to the style of the game at your table. You're not going to raise every hand when you play against nine aggressive players, it wouldn't make sense.
For the moment, I don't really know what aspect of my game I ought to improve. If I knew what my weaknesses were it would be easy to work on them, but I just have to find a way to minimize the faults in my game.
PokerNews: "You won the first European WSOP this September, and you finished 2nd in the European Poker Tour in Dublin last month, what could your next objective be after such brilliant successes in these two tournaments?"
Annette Obrestad: I was very disappointed at not having been able to win the Dublin EPT, so I won't be satisfied until a win an EPT title.
PokerNews: "Would you consider yourself a professional player?"
Annette Obrestad: Of course! I already am.
PokerNews: "How are you dealing with your new notoriety?"
Annette Obrestad: At first, it was strange to be courted by the media, but now I'm getting used to it. Then I realized it was an integral part of my work. Also it's always nice to be encouraged by other players you don't even know and it's fantastic to be supported.
PokerNews: "Are you going to be able to continue to play on PokerStars despite your contract with Betfair? Why did you choose Betfair as a sponsor? »
Annette Obrestad: Yes, I can still play on other sites and I wouldn't have signed a contract that would have forced me to play on a particular site. I chose Betfair because the site has a reputation for taking care of their professional players. They also presented me with the best offer, and it was enough for me to sign with them.
PokerNews: "Right now, you're only 19 years old. Are you already considering settling in Las Vegas, the poker capital of the world, when you're of legal gambling age (21)?"
Annette Obrestad: I hope to go there one day and I promise I won't give up until I get what I want.
PokerNews: What's your favorite hand?
Annette Obrestad: I love to play with

and

.
Thank you, Annette Obrestad.