Join 'The Club' at Sky Poker

Barry Carter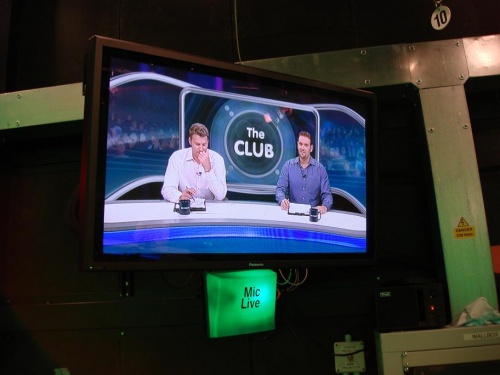 Poker on TV is latest in an ever expanding and developing portfolio in the gaming industry. Earlier this year Sky Poker was launched as the first fully interactive card room and poker channel, now they are pushing the bar further with The Club. The Club is a brand new poker magazine show, hosted by Sky Sports News' Dan Lobb and poker player Matt Broughton.
With a new show every weeknight, the Club is a fully interactive forum for players to discuss anything from their home games, big wins or bad beats. Players can email the show with photos of their trips to Vegas or even screen shots of a monster hand. Emails can be sent to theclub@skypoker.com.
Players with a gripe about a particular hand can get the hosts to 'Play My Hand' from any hand played on Sky Poker, where they will be offered congratulations, commiserations or advice. There will also be news and views from the UK and online poker scene, as well as results from Sky Poker's packed schedule.
There will also be studio guests from the poker world and regulars from Sky Poker's flagship show, the Open. You might even see members of Team Pokernews popping in one day, as next month I will be playing live for charity on The Open as a guest.
Sky Poker are definatley pointing towards the future with another groundbreaking show like this. Once upon a time it would be a struggle to pack a year's worth of poker news into a half hour show and now we have one every week night. The Club is on Sky Poker Channel 846 every weeknight at 8.30pm.
Ed Note: Sign up to Sky Poker today to get yourself on The Club and to get ready to knock Barry out of the Open!