Simon Poker Charity Set to Break Donations Record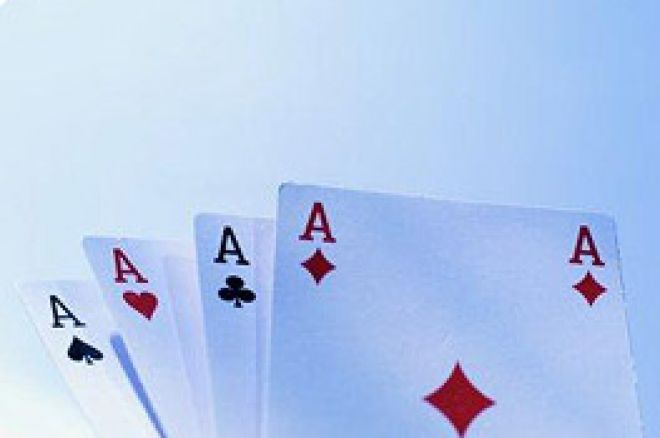 The poker community continues to support the Simon Poker Day in what is without doubt one of the feel good stories of the year. This year will be the second annual Simon Poker Day and is being held in Dublin as part of the PokerStars.com EPT.
The event has attracted 162 players and is on track to break last year's €50,000 in donations for Dublin Simon's homeless projects. The interim figures show the following donations so far:
Tournament - €16,200
Jackpot Club - €1,620
Players Donations - €13,280
'Mad' Marty Wilson's auctions - €2,656
Green Joker Poker - €600
Fortune Rooms - €1,660 and £2,120
Paddy Power Poker - €3,000
This brings the total raised to over 40k with several donations still coming including the EPT Monte Carlo and Irish Poker Championship seats alongside several corporate and individual pledges.
All of the costs for the day have been paid for by the players and organizers, meaning all raised money is going to the Simon Charity. In a fantastic gesture many of the tournament organizers, The Jackpot Club, even donated their wages from the event.
The main event was won by Pat Storan from Waterford who pocketed €10,690 for his win! Storan outlasted a quality field that included players from throughout Ireland and the UK, as well as some Europeans.
Some high profile players including Irish international footballer Tony Cascarino and snooker champion Ken Doherty both made the money through superb efforts.
The event was a fantastic day that was enjoyed by everyone in attendance. There were some comical happenings, with an excited Italian player buying-in a second time after being eliminated, only to be spotted and disqualified. One well-known local accidentally bought and over-priced snooker cue in "Mad" Marty Wilson's auction, in another funny occurrence.
Organisers of the event want to thank everyone that took part in the event and contributed to the Simon Poker Day.
Ed note: Experience a warm Irish welcome online at Paddy Power Poker