Poker Heaven Introduce New Software Features

Damien Oborne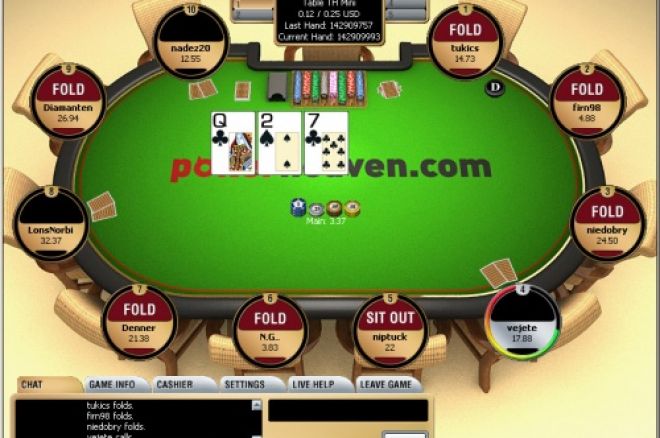 Poker Heaven have always been known for their fantastic land based incentives and initiatives. This week they complimented their excellent customer rewards with some improved features on their site.
One new feature is late registration in multi table tournaments. All multi table tournaments will remain open until a player has been eliminated, meaning you now have every opportunity to take part in one of the many guaranteed tournaments at Poker Heaven. Don't cut it fine though for the massive 250k guaranteed event on Sunday December 16th at 20:00 GMT.
Have you ever been driven insane by some annoying fool at the tables? You know the type; they are the best player in the world and proceed to tell everyone about it. They have an opinion on everything and drive every player at the table crazy giving it. Well now you don't have to listen to it at Poker Heaven. You can silence the trash talk by turning off their chat. All you need to do is click on the chat bubble icon on their avatar and they are gone. This will not stop the other table chat being visible.
Another addition to Poker Heaven is the introduction of multi table sit and go's. A lot of players have requested that Poker Heaven add the popular game type and as further evidence of listening to customer requests, they have done exactly that.
Without doubt the most exciting addition to Poker Heaven is the popular game type called Sökö, or Scandinavian Stud Poker. The game is available for cash and also for play money, giving you the chance to improve your skills.
Scandinavian Stud Poker is very similar to traditional Five-card stud poker; however the introduction of two new hands adds a different dimension to the game. As it is very difficult to get flushes and straights in Five card, Scandinavian allows Four-card straights and flushes. A Four-card straight is rated higher than a pair and a Four-card flush is rated above a Four-card straight. Two-pair still ranks ahead of both of the introduced hands.
The introduction of Scandinavian Stud Poker gives you the chance to try a new variation of poker.
Ed note: New players at Poker Heaven get a huge €500 bonus