From the Felt Downunder: Bad Luck you Aussies - Part 2

Barry Carter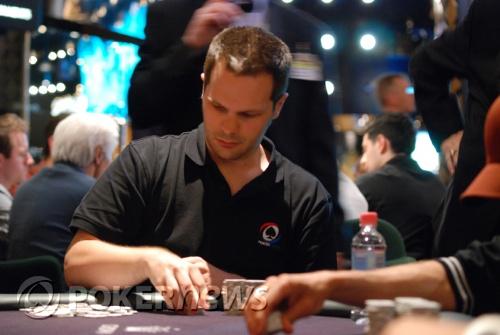 Even though I would spend the next week in Australia in a relaxing hippy beach town, poker was proving pretty hard to avoid. Poker is booming right now down under. Like us, they have recently started a culture of 'pub poker' and TV poker is spread across the many sports channels they have out there (interesting side note; English Football is huge in Oz, I could turn a TV on at any time and see a Premiership match before I saw an Aussie Rules or Rugby match).
Walking across the blissfully beautiful Byron Bay beach, a group of young men spot the Liverpool FC tattoo on my mates chest and ask us to join them for a game of football. We oblige and learn our new friends are Swedish. It's not long before we find out that (To my friends surprise and not at all to mine) we are playing football with a bunch of professional poker players. The Ronaldo wannabe who invited us to play had just won the Mansion Poker $100k Guarantee and used the winnings to travel the globe for a while.
Any attempt to impress them with tales of my own poker resume were soon distinguished as soon as the ball went anywhere near my feet. I have to be worst football player, who claims to be a football fan, in the world and have an uncanny ability to kick the ball in the exact opposite direction I'd like it to go (that is when I managed to connect with it at all).
A few days later I find myself at a barbeque with the guests of the wedding I was attending. Most of them were from my home town of Sheffield and its not long before I am introduced to people as the poker player. Before I know it several people are asking me if I know another poker playing Barry from Sheffield, Barry Neville.
I travel 13,000 miles and somebody is asking me if I know Barry Neville, whom I play with occasionally at my local casino. The poker world is a very small world!
The wedding was amazing, everyone looked fantastic and it took place on a beach. The big day alone was totally worth the trip for English and Australian alike. It's not long before I'm mingling with the Aussies and once again introduced as the poker player.
And it isn't long before I'm once again talking shop. This time with the owner of a hugely successful Australian poker website. A 22 hour flight and a wedding on a surfers paradise, and I am still finding myself being offered a $600 sign up bonus by someone!
The next day I flew out to Melbourne and the Crown Casino, where I would at least expect to hear about poker.
Ed note: Why not make the trip to Australia for FREE via one of our great value Aussie Million Freerolls