Christmas Poker Festivals Preview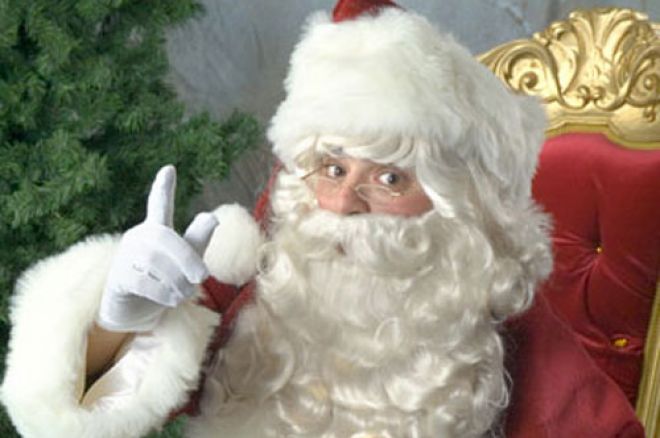 Yes, you can no longer deny it; the adverts are on the TV, the songs are on the radio and everyone at work is arguing about their holiday entitlement – It's Christmas. For many poker players, Christmas is all about getting bought another box of poker chips from Debenhams for the third year running, but it is also the start of the Christmas Poker Festivals.
What makes a Christmas poker festival different from any other poker festival? Not much to be honest; there is just tinsel everywhere, the buffet includes turkey and bad beats are met with an ironic 'Merry Christmas', rather than a 'how could you call with that you donk?'. But every now and then, the combination of booze and locals can make these juicy little games.
The Christmas festivals are just about starting and here is our pick of the best:
Christmas Cracker – Rendezvous Casino, Brighton
Thu 29 - Fri 30 Nov at 8.00 pm £ 300 + 25 No Limit Hold'em
Fri 30 Nov at 2.30 pm £ 50 + 5 Single Table Satellite
Fri 30 Nov at 7.00 pm £ 200 + 20 No Limit Hold'em
Sat 1 Dec at 2.30 pm £ 50 + 5 Single Table Satellite
Sat 1 - Sun 2 Dec at 2.30 pm £ 500 + 30 No Limit Hold'em - Main Event
Irish Christmas Poker Festival – Macau Sporting Club, Cork
Thu 29 Nov at 7.00 pm € 100 + 10 Supersatellite to Main Event
Fri 30 Nov at 7.00 pm € 1,000 + 80 No Limit Hold'em - Main Event
Sat 1 - Sun 2 Dec at 7.00 pm € 300 + 30 No Limit Hold'em
Sun 2 Dec at 7.00 pm € 200 + 20 No Limit Hold'em
Christmas Cracker – G Casino, Luton
Tue 4 Dec at 8.00pm £100+10 Pot Limit Hold'em and Omaha with rebuy or addon
Wed 5 Dec at 8.00pm £200+20 No Limit Hold'em
Thu 6 Dec at 8.00pm £400+40 No Limit Hold'em Double Chance
Fri 7 Dec at 6.00pm £250+25 Pot Limit Omaha
Sat 8 Dec at 6.00pm £750+75 No Limit Hold'em
Sheffield Christmas Festival – Napoleons' Casino Eccelsall, Sheffield
Sun 16 Dec at 8.00pm £100+10 No Limit Hold'em Rebuy
Mon 17 Dec at 8.00pm £100+10 No Limit Hold'em
Tue 18 Dec at 8.00pm £300+30 No Limit Hold'em
Ed note: If you don't fancy braving the snow and ice this Christmas, try the juicy cash action at PKR for life-like online poker action and a massive $2000 bonus