Pokernews Exclusive: Interview with Chris 'Moorman1' Moorman

Daniel Smyth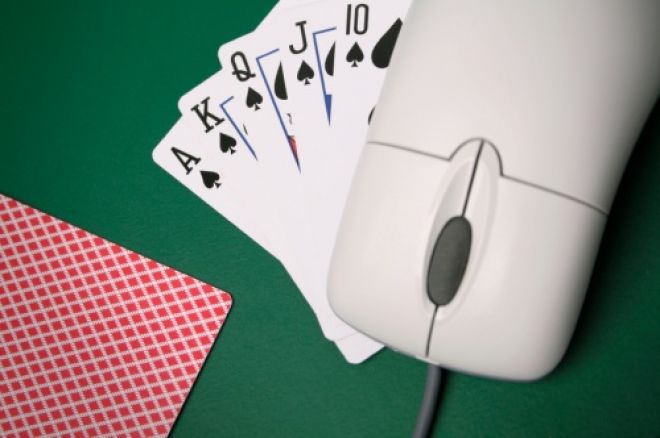 Currently sitting pretty atop of the UK online player rankings, Moorman1 is one of the shining lights in British poker. With the hype that surrounds the top American young guns; British players like Chris have been quietly building up a formidable reputation in the online world. With more top cashes in the past year than most players will achieve in their lifetime I was fortunate enough to be able to put my jealousy aside ;-) for a few moments and find out a little bit more about one of internets most feared MTT players.
PN You started off playing freerolls and reportedly built your bankroll from a $70 freeroll win. Briefly describe how you went from freeroller to high roller.
CM I grinded low stakes cash games to begin with; multi-tabling 4 tables of 0.05/0.10c full ring games. I played tight, rarely bluffing and I used to over bet my big hands when I knew my opponent had something and appeared to have no fold button. I moved up the stakes slowly at about 1 level a month, eventually after about 9 months after I made the significant jump from $1/$2 full ring to $3/$6 6max no limit. This is the first time I really started to mix it up.
PN …. and did you use any training aids when you first started?
CM I've read all the usual books such as Harrington on Holdem and Super System and these were definitely useful when I was coming up. In more recent times pokerxfactor and Cardrunners were particularly useful when I switched from cash games to MTT's.
PN We've been playing roughly the same amount of time, unfortunately I'm not winning tourney after tourney, so what do you think separates you and average players like me?
CM I think there are three main things that separate the average players and the top players. In order of most importance they are: dedication, experience and natural talent. If you speak to any top player they will tell you how much work they have put into their game to eliminate leaks and work on their overall strategies. Experience is so important in poker because when you have a lot of it then you will have been in certain situations many times before. The amount of hands a top MTT player (4-8 tabling) sees over the course of a year is probably equal to the amount Doyle Brunson has seen in his lifetime. As you can imagine this gives the top players a significant edge. Lastly, and in some ways most significantly, is natural talent. A lot of MTT play can be learnt, sites such as pokerxfactor can teach you certain push fold situations etc. It's not something which is rocket science but the finer details of MTT play are largely based on natural instincts and these can't be taught.
[B]PN Do you think that you have been the recipient of a certain amount of good fortune which has allowed you to climb to the top of the UK rankings so quickly?
CM To be honest I don't think I have been that fortunate in MTT's so far. Some players get that huge score (e.g. a Sunday Million win) early on in their career whereas others like myself have to keep grinding out the smaller daily tournaments to make a living. Until recently I hadn't had a win over $20k so I have definitely put in my fair share of hard work to get ranked so highly without having any huge scores. Multi tournament variance is crazy, one or two hands in a huge tournament can be worth over $100,000.
PN You're currently ranked No.1 in the Pocket Fives rankings and you've also achieved the Triple Crown twice. How important are the rankings do they have a positive affect on your game?
CM The rankings are very important to me and help motivate me to improve my results and continue to crush the MTT scene. Recently I have been talking a lot to my two main rivals in the UK rankings (Stevie444 and Allinstevie) and we have a friendly rivalry where we rail each other on final tables etc. It's become very apparent though that when one of us has a big score the others follow up with a big score a few days later. I think the competition between us drives each of us to play better and focus more.
PN Even though you are ranked so highly and obviously one of the best online MTT players in the world, do you feel that because you're mainly an online player you don't get the recognition you deserve?
CM It's not really that much of an issue for me personally. I've only played a few live tournaments and am still adapting to the scene. Hopefully in the near future I will be able to get a big live score as I am trying to gradually up my volume of big live events. Big online stars such as Annette Obrestad (Annette_15 online) and Sorrel Mizzi (Imperium online) have had great live success and huge publicity with it so I don't think the publicity for online players is as bad as some people make out.
PN Are you purely a holdem player and do you feel the need to expand your poker repertoire now with the ever increasing popularity and prestige associated with mixed games?
CM To be a truly great player it is said that you need to be able to play all of the different variations of the game. However, online the main form of the game is No limit Holdem (although Omaha is becoming increasingly popular). At some point in the future I would like to learn all of the games but at the moment I'm quite happy being highly skilled in NL Holdem and improving steadily at Pl Omaha.
PN How would you classify your style of play? Now you're playing more live events have you found you've needed to adjust certain aspects of your game?
CM My style of play is a mixture between tag and lag at different stages of the tournament but like any top player I can play a different style given on how the table is playing. I always try to go into the final table as one of the top chip stacks. As far as live poker goes I haven't really had enough experience yet to know what I need to change in my game but from my limited experience so far I think that early on you need to get more involved in some cheap pots early on because of the deeper stacks and therefore greater implied odds if you hit a big hand.

PN You list 64 clubs as your favourite hand. Explain.
CM In the early stages of MTT's I'm looking to play hands that hit flops hard. The good thing about a hand like 64 clubs compared to ace jack off is that you normally know where you are when the flop comes down. You don't get into situations where you're dominated because your opponents are likely to be holding very different cards. However, when I play these types of hands I'm looking to flop big combo draws or take the pot down with a well timed bluff on a flop.
PN Are you ever tempted to take a shot at a large cash game when you've made a big MTT score?
CM When the majority of my play was in cash games I have taken shots at the higher limits ($20/$40 nl holdem on victor chandler) at various times with mixed results. The max buy in back then was $8k and one afternoon I lost my whole stack playing. Needless to say I didn't feel too good after it and it took me around a week to get back playing again. Now I prefer the lower risk of tournaments, it's not fun going to bed at the end of the day down $8k, so at the moment I'm sticking to mainly tournament play.
PN You're living every young lads dream, but what's it really like playing poker every day?
CM It's pretty good to be honest. When you don't want to play you don't have to and when you'd rather go and do something else you just do it. The only real difficulties are that tournaments are played right through the night in the UK so it messes up your sleep pattern and makes it more difficult to meet up with friends because they are at work during the day.
PN Who are your favourite players, live or online?
CM My favourite online players would probably be Johnny Bax and Annette_15. I learnt a lot from watching Bax on pokerxfactor and he's someone who has done it both live and online. I think a lot of people think of him when you talk about online poker; what he did with pokerxfactor is pretty impressive too. Annette has had great success both online and live (winning WSOP Europe) and is a player who I have played with a lot. I have great admiration for how she plays and handles the crazy rail birds at her table. As far as live poker players go my favourite is Kenny Tran. Some of his calls in the WSOP main event this year were phenomenal. I also admire how he went from working In McDonald's to becoming one of the top cash game players in the world in just a few years.

PN Who don't you want to see at your table during an online MTT?
CM I'm not really scared of anyone being on my table but obviously you don't want a top player on your left; especially a really top lag player such as Imperium, Annette_15, Belowabove or Andy_Mcleod. That's definitely not a +EV spot.

PN You're hosting a fantasy home game, who's invited?
CM I'm going to be cheesy and say my mates from Uni. I remember when we first started playing poker we hardly knew the rules so we printed some off from the Internet to refer to during the game. We also used pennies instead of chips and generally all played like fish, lol. It would be good to have a home game sometime..... I'm sure everyone would be out to bluff me.... I don't think I could fold top pair in that game haha.
PN What's your top tip for players just starting out?
CM My top tip would be to always play to win and try to keep learning even if you are doing well. Never get too confident in a good run because a bad run could be just around the corner. The really top players are the ones that can handle negative variance well and come through it even stronger. Also you haven't actually won money till you cash it out, try not to leak money in sports gambling, tilt sessions or blackjack!

PN If you went playing poker full time what would be your dream job?
CM If I wasn't playing poker full time I'd love to be a professional footballer. Playing football every week for money sounds perfect; imagine having 60,000 fans cheering you on and it seems even better. Seriously though, I can't really imagine doing a normal 9-5 job anymore.
PN You have your own blog. What can people expect to find there?
CM I try to blog about the ups and downs of tournament poker online, although a lot of the time it seems like there is more downs! That's the nature of tournament poker though most of the time you lose gradually but when you win you win big. I've had a lot of positive feedback from the blog and I have definitely had more fans on the rail recently. I try to set up some kind of challenge each month (to help motivate me) and I update my progress at least 3 times a week. One thing I think the blog is good at highlighting is that when you fail in a tournament you have to get on with it and pick yourself up for the next one. Coming up I will be blogging about the latest FTOPS and my continued quest to move up the rankings on pocket fives (currently I'm number 29 in the world).
You can read Chris' blog at: http://www.moorman1.com/
Thanks for your time Chris and GL at the tables.
Ed Note: Make your own way up the UK rankings at Party Poker