Boris Becker Joins Team Pokerstars!

Barry Carter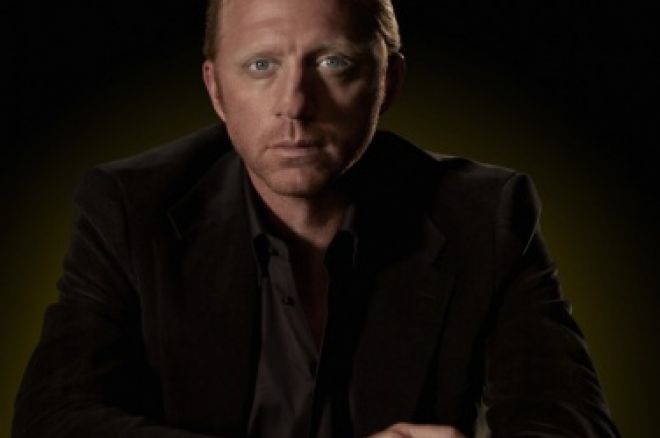 No, it isn't a joke, Tennis ace Boris Becker is the latest in a long line of names to join Team Pokerstars as one of their sponsored professionals. The three times Wimbledon winner is swapping the tennis court for the green baize and will be playing for Pokerstars in live and online tournaments, as well as appearing in the new TV advertising campaign.
"When I was still playing professional tennis, I started learning to play poker casually in-between games because it helped me to improve my concentration," said Becker: "Now I want to develop my poker skills and challenge myself to become really competitive at the highest levels in poker."
"Boris Becker is a world class sportsman who became famous for his competitive spirit and aggressive, entertaining playing style, so we're delighted that he has become an ambassador for PokerStars," Said Tamar Yaniv, Director, EMEA Marketing from PokerStars. "Thanks to his commitment to fighting for every point on court, he perfectly embodies the competitive spirit at the heart of all good poker players. And now PokerStars is giving their players who have always dreamed of facing Boris Becker at Wimbledon the opportunity to compete with him in Dortmund."
Becker is now to undergo a heavy training programme to bring his skills at the table up to scratch, and will be embarking on the remaining legs of the European Poker Tour staring at the EPT Dortmund at the end of January. Becker is no stranger to us here at Team Pokernews, as we witnessed him holding his own last month at the Pokernews Cup in Melbourne.
This appointment is probably not going to be the only shock sponsorship appointment in the poker world. The appeal of the game is transcending everybody's expectations and Pokerstars are leading the way in showing just how many layers it has. Maybe this will inspire Tim Henman to take up a new hobby now he has some extra time on his hands?