BlondePoker Waterford Open Review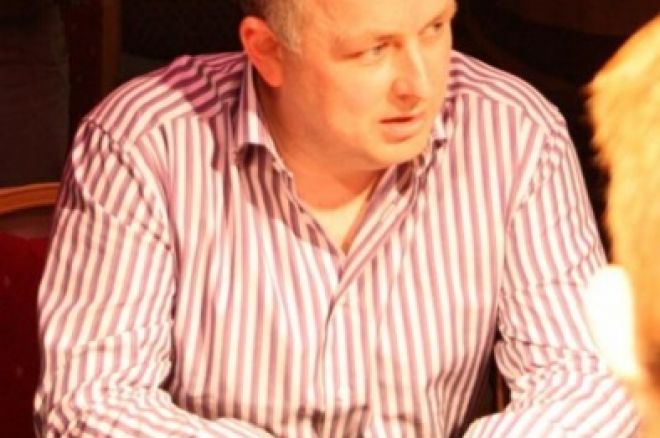 Earlier this year I went to Drogheda in Ireland for the Green Joker Poker Festival. The event was a deepstack, medium buy-in tournament that allowed a rare opportunity to allow a lot of play for a medium stakes grinder, it was eventually won by Jen Mason. Last weekend I found myself just down the road in Waterford for an event which mirrored the Green Joker – deep stacks, affordable buy-in and nearly another Jen Mason victory.
Just under 300 people descended on the Woodlands hotel for the €500+50 BlondePoker Waterford Open. Some of the best in Ireland, including Padraig Parkinson and Roy Brindley, came to play with a large English contingent for the €37,000 first prize and a trophy made out of genuine Waterford Crystal.
For €550, most of us are used to the usual 5000 starting chips and super fast clock, but here we were treated to 15,000 and an hour per level. Normally one would have to be stumping up at least £1000 or more for that level of playability, but the genuine enthusiasm for poker that is found in Ireland means that slowly these events are popping up more often on the Emerald Isle.
From the start to finish, the tournament was a well spirited and well organised affair. Ireland is my favourite place in the world to play because the atmosphere is always so friendly and the players are so passionate about the game. In particular, it was an event organised for poker players by poker players; the head honchos being Blondepokers Tony 'Tikay' Kendall and Neill Kelly of Big Slick Promotions.
As usual, I carried on my Irish trend of ending day 1 with a big stack and giving it away on day 2, but with such deep stacks I, like everyone else, had only myself to blame for coming home empty handed. My good friend Jen Mason, however, was once again demonstrating her ability to play a big stack as she took a monster chip lead onto her second final table in Ireland this year. Alas, it was not to be her night, as she eventually went out in 5th and left the remaining four players to strike up a deal. This was testament to the amazing structure that the event simply would have gone on too long had they not.
The eventual winner was Michael Trimby of Northern Ireland (pictured), but, to adopt a slightly overused cliché (at least by myself); the real winner was poker. For a modest amount of money the players were able to experience tournament poker how it should be played, and with the European Championships of Deepstack Poker in Drogheda early next year, Ireland has to be the best place in Europe to get your money in the middle of the table.
Ed note: Have you tried the incredible life-like play at PKR yet? we've got a HUGE $2000 bonus for new players there