Jerry Yang a 'No Show' at APPT Macau

Barry Carter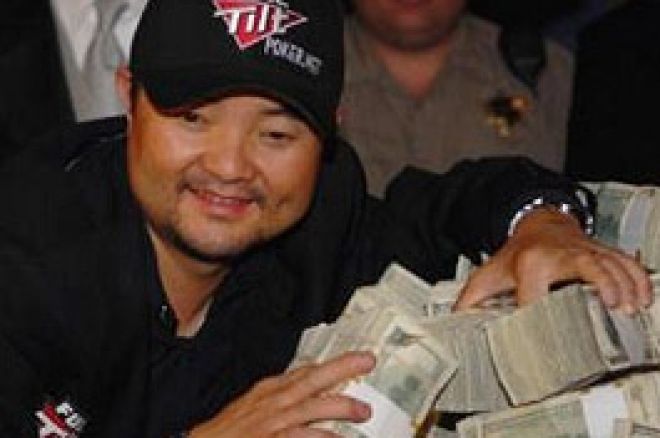 We brought you the news, last week, that 2007 WSOP Champion Jerry Yang was finally returning to the felt this week in Macau for the Asian Pacific Poker Tour. Yang had been one of the most elusive WSOP champions of recent times after seemingly disappearing off the face of the earth when most would otherwise have relished in the glory. Well, it seems Yang is going to remain covert, at least for the time being, as he was a no show for the Pokerstars debut event in China.
According to several sources, Yang had Visa issues preventing him from entering Hong Kong. Yang is a permanent resident of the United States but holds refugee status, therefore needing a Visa to enter Hong Kong. Yang was turned away inside the airport and had to remain in the US.
Thankfully Yang doesn't have to miss any of the action and nor do you, with our World Class Live Updates. The action is going on right now and stars like Joe Hachem, John Juanda, Scotty Nguyen and Hevad Khan are all still very much in the action for the $2,500 event.
So the poker world will have to wait a while longer to see what presence the reigning World Champion will have on poker. However, while he is absent there is nothing stopping your from playing in the final leg of the APPT tour in Sydney Australia. The only place to win your seat, in particular on the amazingly good value 'steps' format, is Pokerstars.