UK PokerNews Preview: European Championship of Online Poker

Damien Oborne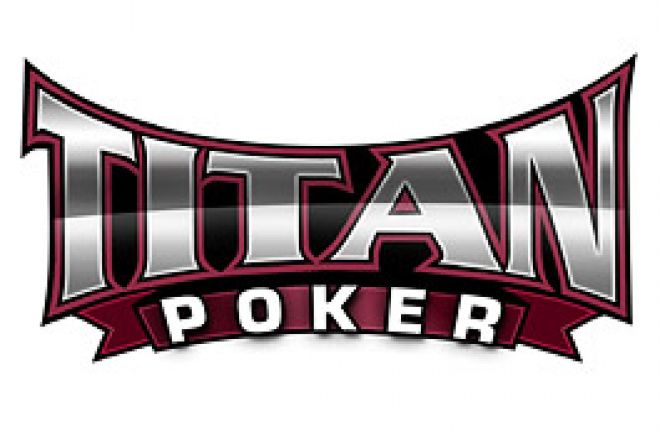 The end of November is going to be an exciting time for the UK's online poker players. Titan Poker, iPoker's largest room, is hosting the European Championship of Online Poker (ECOOP). The ten-day online poker event offers a guaranteed $2,500,000 prizes!
The series will conclude with a massive $1,000,000 main event on the 9th of December. Satellites to the different events are already taking place daily. A full schedule of events is shown below:

ECOOP #1 November 30 19:00GMT $150,000 GP NL Hold'em $200+$15
ECOOP #2 December 1 19:00GMT $100K Omaha Hi/Lo R/A $100+$9
ECOOP #3 December 2 19:00GMT $350,000 GP NL Holdem $250+$18
ECOOP #4 December 3 19:00GMT $100,000 GP PL Omaha R/A $100+$9
ECOOP #5 December 4 19:00GMT $200,000 GP NL $750+$50
ECOOP #6 December 5 19:00GMT $150K GP NLH (6 Plyr) $200+$15
ECOOP #7 December 6 19:00GMT $100K GP Limit $200+$15
ECOOP #8 December 7 19:00GMT $250,000 GP NLH R/A $100+$9
ECOOP #9 December 8 19:00GMT $100,000 GP PL Omaha $250+$18
ECOOP #10 December 9 19:00GMT $1,000,000 GP NLH $1,000+$60.00

As an additional bonus, Titan Poker will be giving all event winners a special ECOOP bracelet. These bracelets are similar to the bracelets awarded at the WSOP each year.
During the ECOOP players will earn points and a ranking on an official leaderboard. The top 50 players at the end of the 10 events will be entered in a $50,000 freeroll! This freeroll will take place the day after the final event and provides the qualifying players with $1000 worth of tournament value.
With qualifiers starting for at little as $2+0.20, players with all sizes of bankroll have a chance at a share of $2.5 million!
Ed note: Do you like the sound of turning a few bucks into a few MILLION bucks? Join Titan Poker today and we'll give you $50 for free