Get Doubled Up at Prime Poker

Damien Oborne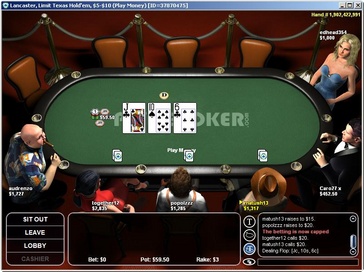 Prime Poker are currently running a very unique promotion called the "Prime Doubler". This fantastic promotion is a lifetime promotion and not just a one time offer.
So, how does it work?
At the start of each month Prime Poker will look at your account. If you have won more than $100 at the tables in cash play, Prime will double your winnings and credit your personal bonus account! If you win $100 for the month, your winnings are doublesd to $200. If you win $5,000 then they will double it to $10,000. Giving your bonus account a massive balance!
Then it is up to you to clear the DOUBLER bonus and take advantage of this outstanding offer. You will need to accumulate 10 points for every $1 of bonus during the a two month period. Once you have collected the necessary points the bonus is transferred, in whole, to your personal account. You can then play with it or withdraw it at any time you wish.
Important terms for this promo are as follows:

* Winnings for this promotion are based on cash games only.
* Monthly winnings are calculated as the total amount of wins less the total amount of losses during that month.
* Bonuses are paid out every 5th of month for the previous month.
* The Points total is added together for all cash games, tournaments and casino games.
* There is a minimum winning requirement of $100 for payment on the DOUBLER promotion.
* A DOUBLER bonus that is not cleared after 2 months will be void.
* For VIP members: an extended 2 months will be given to clear the bonus.

Prime Poker are giving you the chance to DOUBLE your winnings for the month and build a really nice bankroll!