UKPN Preview: PartyPoker Irish Poker Championships, Galway, Ireland

Damien Oborne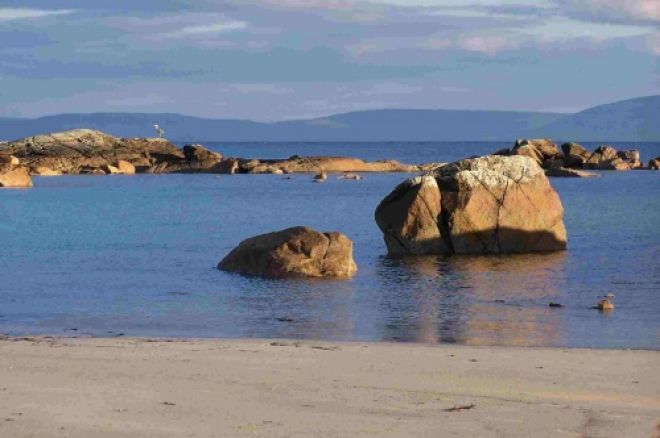 The PartyPoker.com Irish Poker Championship schedule has been released. Europe's first major tournament in 2008 will take place at the luxurious Radisson Hotel & Spa, Galway, Ireland, from the 3rd to the 6th of January. The event will be the first ever major tournament sponsored by PartyPoker.com in Ireland.
With a buy-in of €2,000 (9 percent withheld) the event is expected to attract a world class field of 400 players from Ireland, the UK, Europe and the United States. The event with also be televised in six separate episodes, lasting an hour each, on RTÉ, Ireland's national broadcaster. The episodes will then be shown internationally. There have already been a lot of big name players stating they expect to play. Included in those is recent WSOP bracelet winner Ciaran O'Leary also Padraig Parkinson, Robert Williamson III and Bruno Fitoussi are due to take their seats in Galway.
A representative from Pokerevents.ie, organisers of the three year-old festival said, "This great value festival of poker attracts all levels of player from professional, to intermediate, to novice. It offers a deep-stacked, slow-structure game as well as an array of attractive side events. It is great to have a big sponsor on board."
"The venue is great, overlooking Galway Bay (Pictured), and is sure to make for a fantastic weekend of quality poker and fun in a unique Irish atmosphere. Galway is easily accessible by road, rail, and air and has a unique culture of arts, music, literature, history, and 'craic' and is perfectly suited as a location for Europe's most alluring boutique poker festival."
A PartyPoker.com spokesman added, "We're very pleased to sponsor this well established, highly regarded tournament and Ireland is a great country for poker with an amazing pedigree. "
The schedule for the event is:
Thursday 3rd January 2008
• Super Satellite - €200 + €20
Friday 4th January 2008
• Main Event Day 1 - €2,000 (9 percent withheld) No Limit Hold'em Freezeout
Saturday 5th January 2008
• Main Event Day 2 - €2,000
• Supporting Event - €800 + €80 No Limit Hold'em Freezeout
Sunday 6th January 2008
• Main Event Day 3 - €2,000
• Supporting Event - €400 + €40 No Limit Hold'em Freezeout
Players will be able to qualify for this event at over 500 satellites being held throughout Ireland at various pubs and clubs. There will also be dozens of seats won at online satellites at PartyPoker
This world class event looms as a great way to kickstart your 2008 poker year!