Pamela Anderson Marries Poker Player

Damien Oborne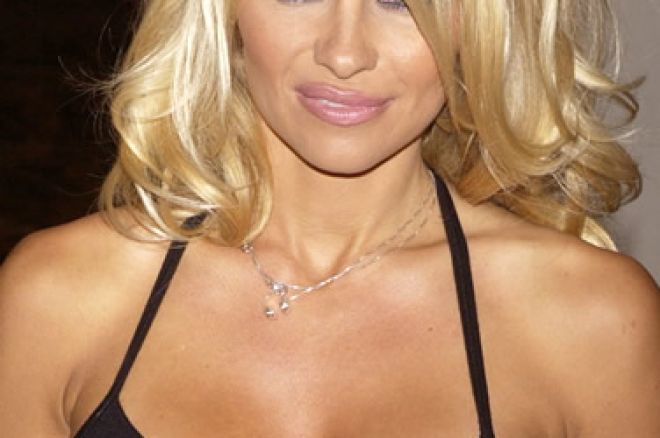 Famous Hollywood actress Pamela Anderson has married for a third time. Long-time friend and professional poker player Rick Salomon tied the knot with Anderson on Saturday night in Las Vegas at the Mirage Hotel. Anderson, 40, was wed wearing a white denim Valentino dress at the small ceremony.
The wedding was held in an hour and a half that Anderson had between two scheduled magic shows she was performing in. The crowd at her show was in for a surprise as Anderson announced, "Hello, I just got married ... I did," Anderson said after performing in the second magic show of the night. "I'm distracted. It's a big day, a big day at the office."
Amongst the 60 guests in attendance were Anderson's two children and Spiderman star Tobey Maguire. Maguire is another Hollywood identity taking a very keen interest in poker.
The former Baywatch star who was previously married to Tommy Lee and Kid Rock, announced she was in love on the US daytime program The Ellen DeGeneres show. It was on this show that Anderson described how the romance begun. Anderson fell in love with Salomon after getting in debt to him at the card table.
"I paid off a poker debt with sexual favors, and I fell in love," Anderson told DeGeneres of her new guy. "It's so romantic. It's romance."
Salomon has also been involved with other high profile woman. Salomon was married to Beverly Hills 90210 actress Shannon Doherty for a short time in 2002. More recently he was the "other" star in the Paris Hilton's sex tape, One Night In Paris.
Salomon has also had a few impressive results at the poker table. Three of his notable tournament results are listed below -
28-May-06 $2,000 No Limit Hold'em
Mandalay Bay Poker Championship, Las Vegas 5th $13,010
28-Jul-06 $10,000 No Limit Texas Hold'em - World Championship Event, Las Vegas 196th $42,882
23-Jun-07 $5,000 No Limit Hold'em
Bellagio Cup III, Las Vegas 4th $18,905
Ed note: We cannot promise you Pamela Anderson but if you join Everest Poker we're sure you'll enjoy yourself just as much!