Massive Tournament Overlay Value at Mansion Poker

Barry Carter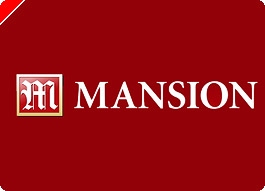 We've been telling you, our readers, for many months now; The biggest overlays in online poker are still at Mansion Poker. An overlay is when a poker room guarantees a certain prize pool, and when that prize pool isn't met they front up the remaining money themselves. This makes it much better value than if the guarantee was met because you have to get through fewer players for the same prize.
For months now Mansion Poker has held a regular $100-110k guaranteed tournament where they have often "over layed" $40,000. Last Tuesday saw one of their biggest overlays to date when only 580 players entered the $100 tournament creating a prize pool of $58,000. The tournament was the $110k guaranteed, which meant that Mansion provided $52,000 out of their own pocket.
The big winner this Tuesday was 'Hanna5' who won $24,600. Incredible value for a $100 tournament, we're sure you'll agree. PokerNews' own UK editor Paul Sandells took down this prize himself earlier this year for over $24,000 – which demonstrates just how easy this tournament really is! (The cheek! Ed.)
The $110,000 guaranteed tournament is not the only great value game at Mansion Poker. There are many smaller guaranteed tournaments which also attract occasional overlays, including several $10,000 and $20,000 tournaments. The $150,000 guaranteed tournament remains the showpiece, played every Sunday.
Ed note: Satellites to all the Mansion $110,000 guaranteed tournaments run daily at Mansion Poker from as little as $1. So sign up to Mansion Poker now and get a $500 bonus at the same time.